Commercial Space's Era of Transition at the Heart of SpaceCom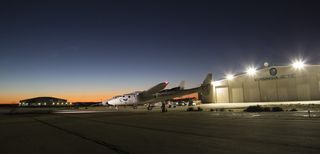 (Image credit: Virgin Galactic)
WASHINGTON — It's a time for transition for the commercial space industry, and not just because of a change of presidential administrations.
The second annual Space Commerce Conference and Exposition, or SpaceCom, convenes in Houston Nov. 15 for three days of discussions about future directions for companies and markets as new capabilities, from small satellites to commercial crew vehicles, get closer to entering service or find wider acceptance in the market.
The conference's first day will take a broad look at the overall commercial space industry and prospects for growth. Panelists from the space industry as well as other industries that make use of space technologies will discuss the state of the commercial space and how close it may be to a "tipping point" that could greatly increase demand for, and investment in, space companies and technologies.
The conference's second day Nov. 16 will examine in greater detail some of those emerging markets and applications. Parallel sessions will discuss the growth in "big data" applications in Earth observation, use of the International Space Station in general and microgravity research there in particular, other commercial applications of low Earth orbit, and even space resource utilization on the moon or asteroids.
As the inaugural SpaceCom did last year, other sessions Nov. 16 will examine the interplay between the space industry and other markets that can either make use of space capabilities, or offer technologies for use in space. Those sessions include discussions of space in materials science, climate research, natural resources and remote medicine.
Other panels that day will examine more underlying issues, like the use of commercial spaceports to support space ventures. Another timely panel will discuss public policy issues as the Trump administration — whose policy statements have indicated at least continued, if not enhanced, support for commercialization — prepares to take office.
The conference's final day Nov. 17 looks at both markets and investment opportunities. Robert Bigelow, founder of Bigelow Aerospace, will discuss his company's plans to develop commercial habitats in low Earth orbit, either as standalone space stations or attached to the ISS. Boeing Vice President John Elbon will also give a keynote, looking ahead to the human exploration of Mars, a topic discussed in other panels earlier in the conference.
SpaceCom will not be focused entirely on the near term. On Nov. 16, Dan Collins, chief operating officer of United Launch Alliance, will discuss his company's "Cislunar 1000" 30-year plan to commercialization of cislunar space between the Earth and moon.
Collins will speak immediately after Pete Worden, the former director NASA's Ames Research Center and current chairman of the Breakthough Prize Foundation, which is funding efforts like the Breakthrough Listen project to search for signals for alien civilizations. Worden will speak about his work promoting the space resources initiative in Luxembourg as well as new models for funding "high-risk" space initiatives.
This story was provided by SpaceNews, dedicated to covering all aspects of the space industry.
Get the Space.com Newsletter
Breaking space news, the latest updates on rocket launches, skywatching events and more!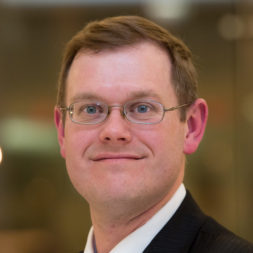 SpaceNews Senior Staff Writer
Jeff Foust is a Senior Staff Writer at SpaceNews, a space industry news magazine and website, where he writes about space policy, commercial spaceflight and other aerospace industry topics. Jeff has a Ph.D. in planetary sciences from the Massachusetts Institute of Technology and earned a bachelor's degree in geophysics and planetary science from the California Institute of Technology. You can see Jeff's latest projects by following him on Twitter.