A Wealth of Errors Led to DART Spacecraft's Failure, Chief Investigator Says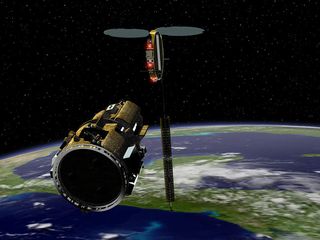 (Image credit: Orbital Sciences.)
A host of errors,both technical and human-caused, prevented NASA's DARTspacecraft from completing its mission to rendezvous with a militarysatellite last year, the mishap's chief investigator said Tuesday.
ScottCroomes, the NASA engineer who chaired the DART Mishap Investigation Board,said the mission's failure stemmed from a combination of spacecraft navigationerrors and missteps by the vehicle's NASA and contractor design teams.
"There wasnot one single cause," Croomes told reporters during a Tuesday teleconference. "Itwas not a smoking gun, but the parts that made up the gun. Any one of which,had it not been there...the gun would not have fired."
NASA's $110million DART - or Demonstration Autonomous Rendezvous Technology - mission launchedon April 15, 2005 on 24-hour mission to meet and fly around an aging militarycommunication satellite dubbed MUBLCOM. But the mission endedless than 11 hours later after DART collidedwith MUBLCOM instead of performing a series of precise maneuvers around thesmall spacecraft.
"What we foundin the investigation is that this almost worked," said Croomes, who also servesas test laboratory deputy manager at NASA's Marshall Space Flight Center (MSFC)in Huntsville, Alabama. "I think there are quite a few lessons available forother programs."
Croomes leda 4.5-month, $1 million investigation into the mishap, though NASA has said theofficial 70-page report will not bepublicly released because it contains sensitive material protected by InternationalTraffic in Arms Regulations (ITAR). The space agency instead released a 10-pagesummary of the investigation board's findings Monday, about eight monthsafter the initial report was completed.
Some of theredacted material from the initial report referred to spacecraft navigationissues, Croomes added.
In additionto softwareglitches that led to DART's navigation errors, investigators found a lackof adequate experience and training among the spacecraft's development team.Spacecraft designers also failed to draw on the available expertise providedfor the mission, the mishap summary reported.
"Theoutcome could have been different had they heeded the advice of their paidexperts," Croomes said of the DART designers. "They were available and beingpaid for."
Part of theproblem, Croomes said, lay in DART's origin as a high-risk, low-budget mission,which left much of the details of the spacecraft's design and construction upto its primary contractor, the Dulles, Virginia-based firm Orbital Sciences Corp.,which built the 800-pound (362-kilogram) vehicle for NASA's MSFC. But overtime, DART's mission took on greater importance as a technology milestone forNASA's Vision of Space Exploration, and should have received additional riskmanagement oversight by NASA officials, investigators found.
OrbitalSciences also built the MUBLCOM satellite and the Pegasus XL rocket thatlaunched DART into orbit. Orbital officials did not comment on the newlyreleased mishap summary itself, but added that while DART did not accomplishall of its goals, the mission did yield several lessons for future autonomousspacecraft systems.
"It was achallenging, experimental mission to begin with and it was all new technology,"Orbital Sciences spokesperson Barry Beneski toldSPACE.com of the DART mission. "Finding out what went wrong and why isan important part of the process to learn so that next time the technology istested out we'll get even better at it."
Croomesadded NASA should not allow the DART mission mishap to prevent subsequent testsof autonomous spacecraft rendezvous systems.
"This wasthe first time the United States attempted an autonomous mission like this,"Croomes said. "NASA should not shrink back from attempting things that are difficult."
Get the Space.com Newsletter
Breaking space news, the latest updates on rocket launches, skywatching events and more!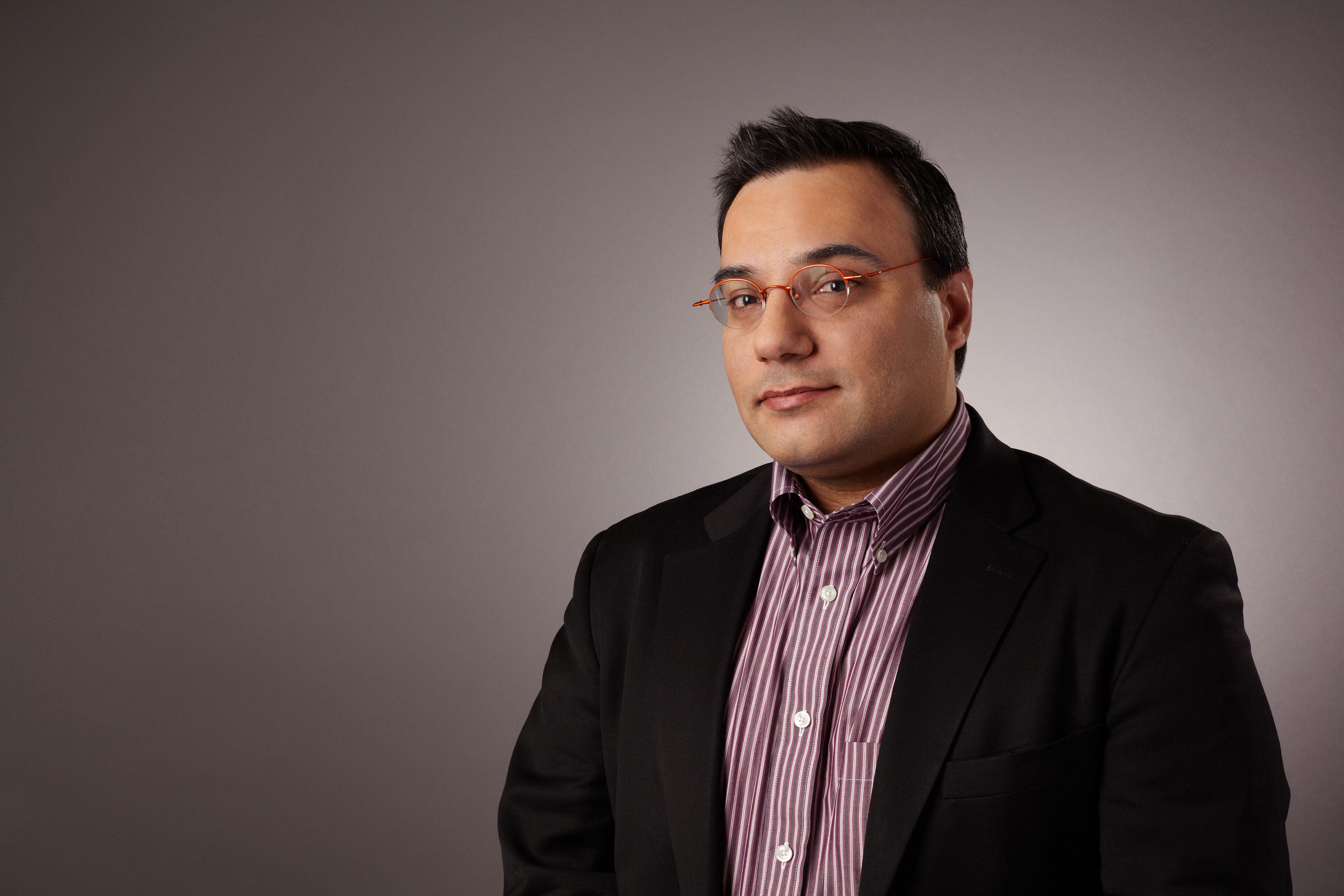 Tariq is the Editor-in-Chief of Space.com and joined the team in 2001, first as an intern and staff writer, and later as an editor. He covers human spaceflight, exploration and space science, as well as skywatching and entertainment. He became Space.com's Managing Editor in 2009 and Editor-in-Chief in 2019. Before joining Space.com, Tariq was a staff reporter for The Los Angeles Times covering education and city beats in La Habra, Fullerton and Huntington Beach. In October 2022, Tariq received the Harry Kolcum Award for excellence in space reporting from the National Space Club Florida Committee. He is also an Eagle Scout (yes, he has the Space Exploration merit badge) and went to Space Camp four times as a kid and a fifth time as an adult. He has journalism degrees from the University of Southern California and New York University. You can find Tariq at Space.com and as the co-host to the This Week In Space podcast with space historian Rod Pyle on the TWiT network. To see his latest project, you can follow Tariq on Twitter @tariqjmalik.