Stunning Photos of Solar Flares & Sun Storms
New Video Reveals Major Sun Eruption
Caption: A still image taken from the new video of a Dec. 13, 2006 solar flare.
Solar Flare Surprise: Pure Hydrogen Shot at Earth
This powerful solar flare was spotted on Dec. 5, 2006, erupting from the sun's eastern limb (left side).
Class X2 Solar Flare
The image of the powerful Class X2 solar flare of Feb. 14, 2011, shows how it appeared to both the Solar Dynamics Observatory in extreme ultraviolet light (center sun disk) and the SOHO's C2 coronagraph. This was the largest flare in more than four years.
Pieces of Flare
SDO observed as an active region emerged, expanded and blew out at least four flares over about a 40-hour period (June 11-12, 2010). These flares were about average in terms of their power.
M-Class Solar Flare — Solar Dynamics Observatory
A powerful M9-class solar flare erupted from the sun at 10:09 p.m. EDT on July 29 (0209 GMT July 30).
Solar Storm for Valentine's Day
A zoomed-in look at the massive Valentine's Day solar eruption, taken by NASA's Solar Dynamics Observatory in ultraviolet light. Much of the vertical line in the image is caused by the bright flash overwhelming the SDO imager.
Major Solar Flare of August 9, 2011
This image from the Solar Dynamics Observatory shows the X6.9 solar flare of Aug. 9, 2011 near the western limb (right edge) of the sun.
Stunning Monster Prominence on the Sun
One of the first images taken by SDO and still a favorite: A solar eruptive prominence as seen in extreme UV light on March 30, 2010. The superimposed image of the Earth gives a sense of just how large these eruptions can be.
Solar Storm X-ray Image - GOES spacecraft
The NOAA-operated GOES-15 spacecraft captured this X-ray image of a massive solar storm on Jan. 23, 2012.
First Moments of a Solar Flare in Different Wavelengths of Light
On Feb. 24, 2014, the sun emitted a significant solar flare, peaking at 7:49 p.m. EST. NASA's Solar Dynamics Observatory (SDO), which keeps a constant watch on the sun, captured images of the event. These SDO images from 7:25 p.m. EST on Feb. 24 show the first moments of this X-class flare in different wavelengths of light -- seen as the bright spot that appears on the left limb of the sun. Hot solar material can be seen hovering above the active region in the sun's atmosphere, the corona.
Get the Space.com Newsletter
Breaking space news, the latest updates on rocket launches, skywatching events and more!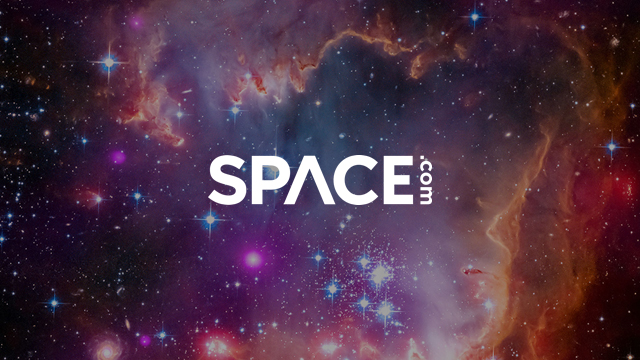 Space.com is the premier source of space exploration, innovation and astronomy news, chronicling (and celebrating) humanity's ongoing expansion across the final frontier. Originally founded in 1999, Space.com is, and always has been, the passion of writers and editors who are space fans and also trained journalists. Our current news team consists of Editor-in-Chief Tariq Malik; Editor Hanneke Weitering, Senior Space Writer Mike Wall; Senior Writer Meghan Bartels; Senior Writer Chelsea Gohd, Senior Writer Tereza Pultarova and Staff Writer Alexander Cox, focusing on e-commerce. Senior Producer Steve Spaleta oversees our space videos, with Diana Whitcroft as our Social Media Editor.