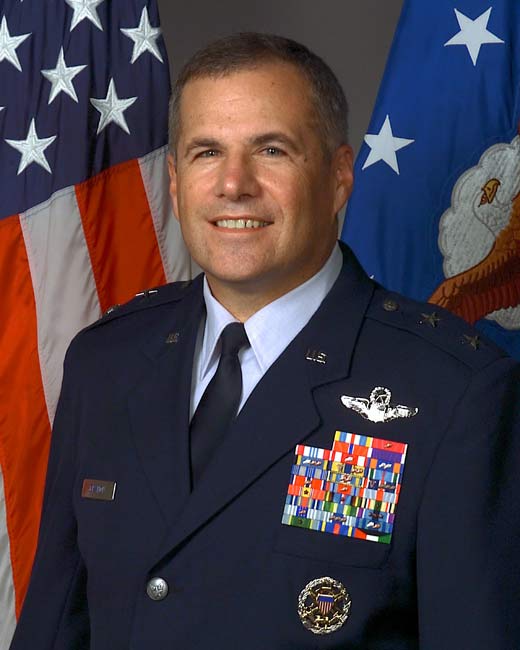 WASHINGTON ? U.S. Sen. Bill Nelson (D-Fla.), who chairs a key NASA oversight panel, is cautioning President-elect Barack Obama to avoid selecting a space agency chief who lacks NASA experience.
Obama?s choice for NASA administrator, according to a source briefed on the selection, is retired U.S. Air Force Maj. Gen. Jonathan Scott Gration, a decorated fighter pilot who is a virtual unknown in the space community.
Nelson, asked to comment on the prospect of Gration leading the space agency, referred to the tenure of former NASA Administrator Sean O?Keefe, who had no direct space experience before moving to NASA from the White House Office of Management and Budget in 2002. O?Keefe was appointed by President George W. Bush, who leaves office Jan. 20.
?I think President Bush made a mistake when he appointed someone without NASA experience in Sean O?Keefe to head the agency. I hope President Obama?s pick will have that kind of [NASA] background,? Nelson said today through his spokesman, Dan McLaughlin.
Nelson, as chairman of the Senate Commerce space and aeronautics subcommittee, would play a lead role in confirming Obama?s choice for NASA.
Gration held senior policy positions in the military prior to his 2006 retirement from the Air Force. He lacks space-related experience aside from a one-year stint in 1982 and 1983 as a White House Fellow working for NASA?s deputy administrator at the time, Hans Mark.
Sources close to the Obama transition, however, said Gration helped write the seven-page space policy paper the Obama campaign released in the August supporting the goal of sending humans to the Moon by 2020 and calling for narrowing the gap between the retirement of the space shuttle and the first flight of its successor system. The paper stood out as the most comprehensive policy statement on NASA released by a major presidential candidate in recent history.
Gration emerged as Obama?s top choice Tuesday, moving ahead of previously reported candidates Charlie Bolden, a former astronaut who co-piloted Nelson?s 1986 space shuttle mission, and environmental scientist Charles Kennel, who ran NASA?s Earth Science enterprise in the early 1990s.
Pete Worden, a retired Air Force brigadier general and director of NASA?s Ames Research Center, sent out a Twitter text message Wednesday applauding Gration as NASA?s next administrator.
?I am delighted that it appears that my old colleague is our new boss,? wrote Worden, who also had been mentioned as a possible candidate. ?This is an exciting time for us. Godspeed NASA?
Video: Back to the Moon with NASA's Constellation