As NASA's cargo and crew programs for the International Space Station increasingly look to commercial providers for launch services, other sectors of the space agency are increasingly looking to private companies to add critical infrastructure to support NASA missions.
To that end, Lockheed Martin has created Crescent Space Services LLC, a subsidiary aimed at operating a service-based network of communication and navigation satellites to support future missions to the moon, the company announced.
Crescent will be led by Joe Landon, who previously served as vice president for Lockheed Martin Space's Advanced Programs Development. According to a March 28 statement, Landon played a significant role in Crescent's inception and development. "Crescent is well positioned to serve the upcoming wave of lunar science and exploration missions, including NASA's crewed Artemis moon landings," Landon said.
Related: NASA, private companies count on market demand for future space stations after ISS
Crescent's satellite network, which the company is calling "Parsec," will be situated in cislunar orbit to enable continuous communications between Earth and areas around and on the moon, including the lunar south polar region. Lockheed's statement indicates the first batch of Parsec satellites will launch as part of a rideshare in 2025, the same year NASA is planning to land astronauts on the moon's south pole as part of Artemis 3.
A separate Lockheed Martin statement explains the technologies involved more explicitly, writing that Parsec will leverage existing platforms such as their Curio line of small satellites in addition to proprietary automation and command software.
Though Lockheed's post doesn't mention it directly, the Crescent announcement comes on the heels of a Near Space Network Services request for proposal (RFP) issued by NASA at the end of February asking commercial providers to propose technologies and services that can support lunar mission communications.
NASA's Space Communication and Navigation (SCaN) program office operates the agency's Near Space Network that manages communications for missions within 1.2 million miles (2 million kilometers) of Earth. According to NASA, SCaN is seeking commercial input to expand the network's capabilities, which the agency views as critical to the continued exploration of the moon and the Artemis program in particular.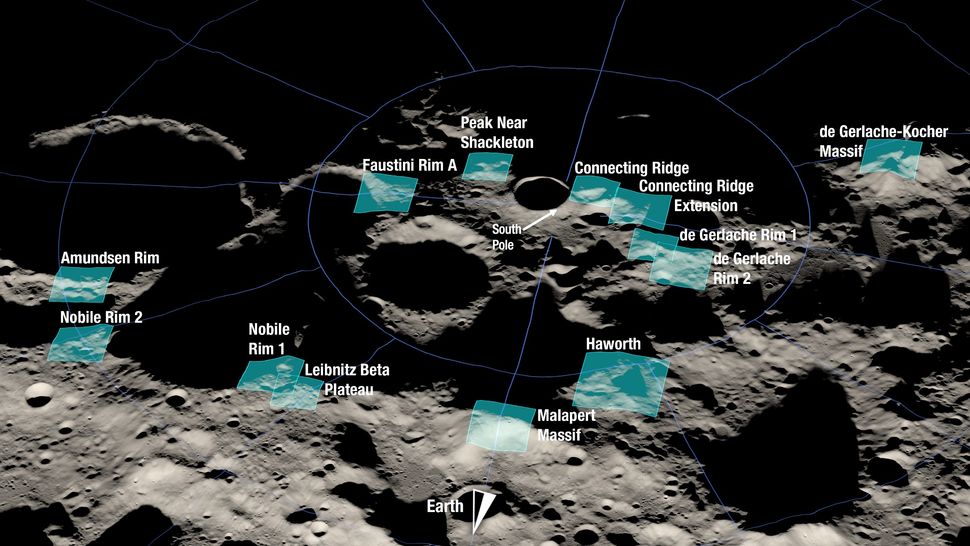 Like other commercial space enterprises, Lockheed and Crescent are also banking on attracting other customers beyond NASA. "Lockheed will seek to sell its communications services to the dozens of commercial companies planning to send spacecraft to the moon this decade," the company's post reads. And, in fact, NASA no longer sits alone as they only organization planning on sending people to our celestial neighbor.
The first orbital test flight of SpaceX's Starship prototype is imminent. When it launches, the rocket will be the largest and most powerful ever to fly, and NASA has already selected Starship under the agency's Human Landing Services contract to land astronauts on the moon as a part of Artemis 3. Nearly three years before NASA made that selection however, Japanese billionaire Yusaku Maezawa contracted SpaceX to fly him and eight artists on their own private Starship mission around the moon.
Both flights are dependent on Starship's success, but neither are crucial to the anticipated traffic headed to lunar space. Aside from NASA and Maezawa, there are many other private and international entities with their sights set on the moon.
Japanese company ispace made history in March 2023 when its Hakuto-R lander reached lunar orbit. There is currently another private spacecraft around the moon, however: the tiny CAPSTONE cubesat operated for NASA by Colorado-based company Advanced Space reached lunar orbit in November of last year.
Follow us @Spacedotcom, or on Facebook and Instagram.