Cassini Spacecraft Switches to Backup Thrusters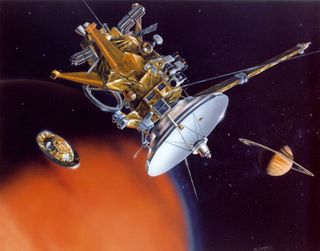 (Image credit: NASA/JPL/Caltech)
Cassini has fallen back on a reserve set of propulsionthrusters during its extended tour of Saturn.
Lacking space tugs orrobotic repairmen, the Cassinispacecraft activated its backup thrusters because of slow degradation inthe performance of its main thrusters. The primary thrusters have kept thespace probe going since its launch in 1997 until now.
The Cassini mission has uncovered many new findings aboutSaturn, its rings and local moons. It sent its Huygensprobe down to peer beneath the orange shroud of methane around the moonTitan, sampled icy particles spewing from coldEnceladus and surveyed bizarreweather patterns on Saturn.
The thrusters are used for making small corrections tothe spacecraft?s course, for some attitude control functions, and for makingangular momentum adjustments in the reaction wheels, which also are used forattitude control. The redundant set represents an identical set of eightthrusters.
This marks only the second time during Cassini's 11 yearsof flight that engineering teams have decided to go to a backup system. Almostall Cassini engineering subsystems have redundant backup capability.
Cassini has already completed its original four-yearplanned mission, and is currently in extended mission mode. Plans are underwayfor a proposal to add even more years to the spacecraft's life by extendingits tour through 2017.
NASA's budget currently includes about $80 million a yearto continue the spacecraft's operations and science.
Video - Cassini's Mission to Saturn
Vote Now! Cassini's Greatest Hits: Images of Saturn
Get the Space.com Newsletter
Breaking space news, the latest updates on rocket launches, skywatching events and more!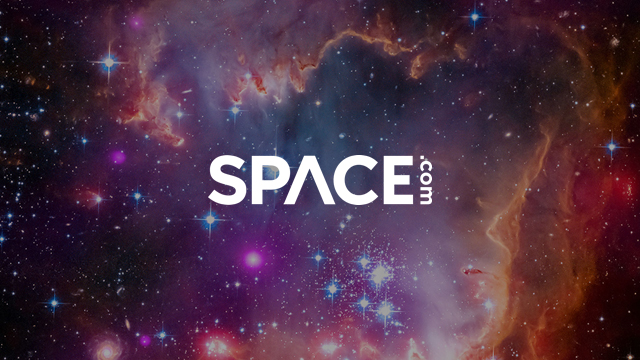 Space.com is the premier source of space exploration, innovation and astronomy news, chronicling (and celebrating) humanity's ongoing expansion across the final frontier. Originally founded in 1999, Space.com is, and always has been, the passion of writers and editors who are space fans and also trained journalists. Our current news team consists of Editor-in-Chief Tariq Malik; Editor Hanneke Weitering, Senior Space Writer Mike Wall; Senior Writer Meghan Bartels; Senior Writer Chelsea Gohd, Senior Writer Tereza Pultarova and Staff Writer Alexander Cox, focusing on e-commerce. Senior Producer Steve Spaleta oversees our space videos, with Diana Whitcroft as our Social Media Editor.