Russian Cargo Ship on Course for Space Station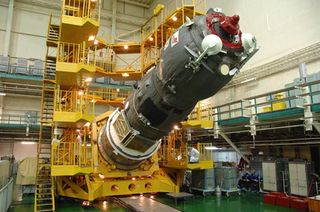 (Image credit: RSC Energia.)
This story was updated at 12:45 p.m. EST.
An upgraded Russian cargo ship launched toward the International Space Station early Wednesday, hauling fresh supplies for astronauts aboard the orbiting lab, though an antenna failed to deploy shortly after reaching orbit making it possible the spacecraft will have to be guided in manually by the orbiting lab's crew, NASA officials said.
The unmanned space freighter Progress 31 lifted off atop a Russian-built Soyuz rocket at about 7:38 a.m. EST (1238 GMT) from the Central Asian spaceport of Baikonur Cosmodrome in Kazakhstan. The spacecraft will dock at the space station on Sunday a few hours before the planned landing of NASA's space shuttle Endeavour, which is currently docked at the station and due to depart Friday.
Shortly after reaching space, one of several vital antennas for the spacecraft's automatic docking systems failed to deploy.
"Everything is working except for one thing," Russian Mission Control radioed up to the station crew. "One of the antennas did not deploy, it is still folded."
After the spacecraft was in flight, Russian mission controllers signaled the antenna to attempt to deploy again and it appears the attempt was successful, NASA officials said. Russian officials are still determining whether or not the cargo ship will need to be guided in manually to dock with the space station.
The antenna is one of two to be used during the spacecraft's final approach and berthing at the station's Russian-built Pirs docking compartment on Sunday at 7:23 a.m. EST (1232 GMT).
Without the antenna, it is more likely space station commander Michael Fincke, of NASA, and Russian flight engineer Yury Lonchakov will have to dock the Progress 31 spacecraft from inside the station using a remote control system called TORU.
"Make sure you refresh on everything so that everything is clear because the probability of using this mode is very high," Russian Mission Control called up.
"I copy," Lonchakov said.
Also known as Progress M-01M, the Progress 31 cargo ship is the latest in a series of Russian space freighters to launch toward the space station. But unlike its predecessors, the spacecraft is flying with new computer enhancements to be tested for Russia's future manned Soyuz vehicles.
The Russian Interfax News Agency reported the spacecraft is carrying a modern digital control system.
Progress 31 is hauling about 5,342 pounds (2,423 kg) of cargo, which includes about 1,808 pounds (820 kg) of propellant, 463 pounds (210 kg) of water and 2,963 pounds (1,343 kg) of equipment, experiments and other dry supplies, NASA officials said.
Meanwhile, astronauts aboard the shuttle Endeavour will pack up their own cargo module, which delivered 14,400 pounds (6,531 kg) of cargo, including a new recycling system that converts astronaut urine and sweat back into potable water for drinking, food preparation, bathing and oxygen generation. They also tuned up the space station's balky starboard solar array-turning gear and installed two spare bathrooms, a second kitchen and bathroom, new gym equipment and space food refrigerator to the space station.
Endeavour is due to undock Friday afternoon and land on Sunday at 1:18 p.m. EST (1818 GMT).
NASA is providing live coverage of Endeavour's STS-126 mission on NASA TV. Click here for SPACE.com's mission coverage and NASA TV feed.
Get the Space.com Newsletter
Breaking space news, the latest updates on rocket launches, skywatching events and more!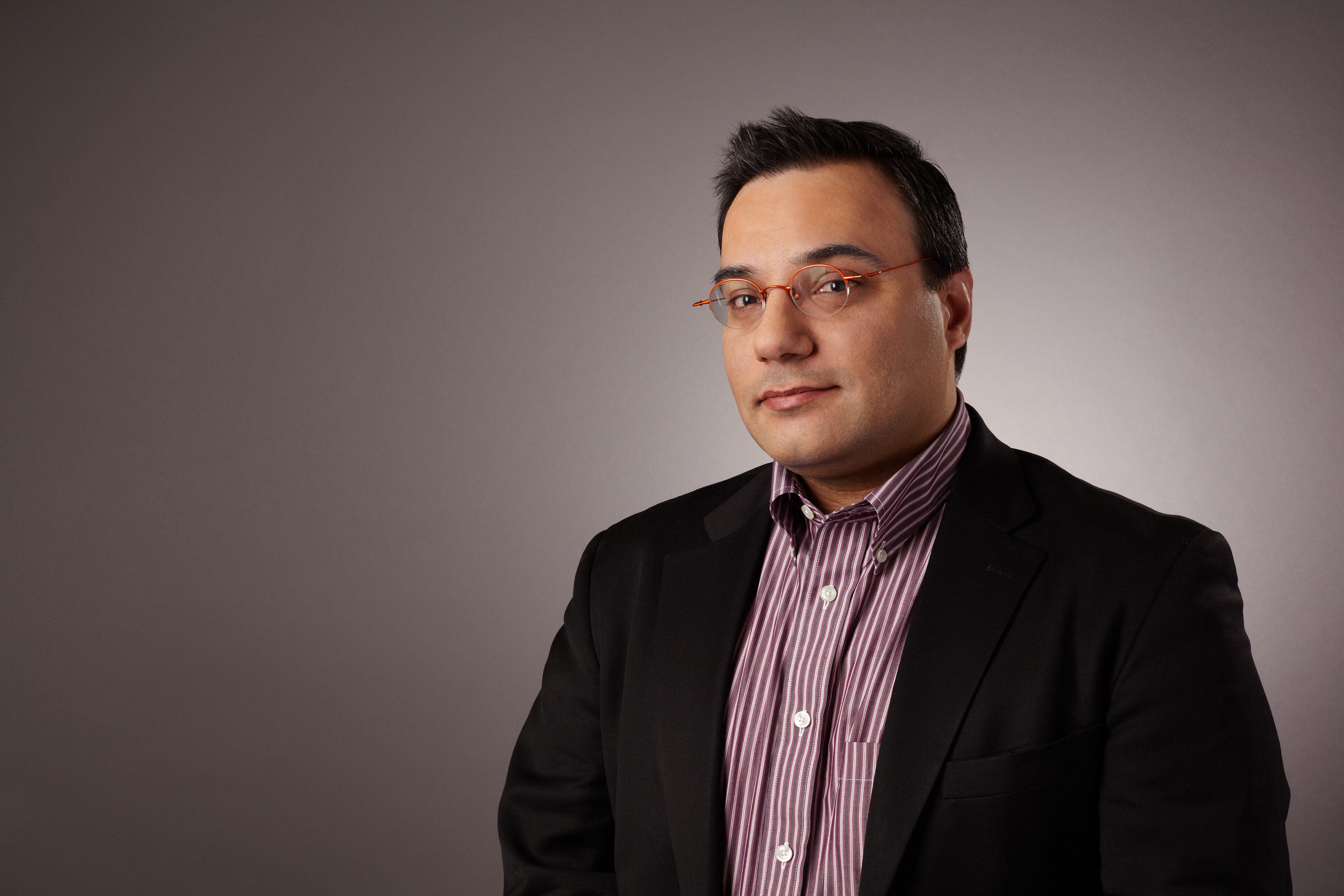 Tariq is the Editor-in-Chief of Space.com and joined the team in 2001, first as an intern and staff writer, and later as an editor. He covers human spaceflight, exploration and space science, as well as skywatching and entertainment. He became Space.com's Managing Editor in 2009 and Editor-in-Chief in 2019. Before joining Space.com, Tariq was a staff reporter for The Los Angeles Times covering education and city beats in La Habra, Fullerton and Huntington Beach. In October 2022, Tariq received the Harry Kolcum Award for excellence in space reporting from the National Space Club Florida Committee. He is also an Eagle Scout (yes, he has the Space Exploration merit badge) and went to Space Camp four times as a kid and a fifth time as an adult. He has journalism degrees from the University of Southern California and New York University. You can find Tariq at Space.com and as the co-host to the This Week In Space podcast with space historian Rod Pyle on the TWiT network. To see his latest project, you can follow Tariq on Twitter @tariqjmalik.