Steering Glitch Reappears Aboard Spirit Rover
A steeringproblem that plagued NASA's Spirit Mars rover driving abilities has resurfaced almosttwo weeks after it first appeared.
Roverengineers are still working to comprehend the malfunction, but believe a relayused to turn Spirit's steering actuators - small motors controlling the robot'swheels - on and off is the likely culprit.
"We arecontinuing tests on Spirit and our testbed here at JPL," said Jim Erickson,Mars Exploration Rover project manager at NASA's Jet Propulsion Laboratory(JPL) in Pasadena, California.
Thesteering glitchfirst appeared on Oct. 1 and stopped Spirit in its tracks for about five days. JPLengineers had devised a potential solution to the problem - such asdeliberately blowing out a fuse to disable the robot's brakes - but themalfunction apparently cleared up on its own. On Oct. 7, Spirit drove a few feettoward a new rock target dubbed "Tetl."
But on Oct.13, the steering malfunction popped up again and occurred intermittently duringtests last week, NASA officials said.
JPLengineers are still considering their initial plan to disable Spirit's brakes. Blowingout the fuse would cut off the braking action of the rover's steeringactuators, but Spirit should still be able to operate without it.
"The onlychange might be driving in shorter steps when the rover is in rugged terrain,"Erickson said.
Thesteering actuators aboard the six-wheeled Spirit and its robotic twinOpportunity - also exploring Mars - keep their target wheels pointed in theproper direction during any given drive. Each of the rover's front and rearwheels has a steering actuator, which is different from the motor that actuallymake the wheels roll.
Opportunity gets a boost
Roverengineers did get a pleasant surprise from Opportunity, some bonus power aftermonths of declining energy production from its solar panels.
WhenOpportunity first landed at Meridiani Planum on Mars in January, its solarpanels produced a steady 900 watt-hours of power each day, about enough to runa 100-watt light bulb for nine hours, researchers said.
But thebuildup of dust on the panels and the onset of Martian winter bit into therover's power production abilities - as expected by Opportunity's engineers -until the robot hit a plateau of about 500 to 600 watt-hours per day during thesummer months.
SinceSeptember, however, Opportunity has managed to generate more than 700 watt-hourseach day, power levels it hasn't seen its first 10 weeks on Mars.
"We've beensurprised but pleased to see this increase," Erickson said. "The team isevaluating ways to determine which of the few different theories is the bestexplanation.
Opportunitysits closer to the Mars equator and Spirit and enjoys a sunward-facing tilt whileit explored "Endurance Crater" in recent months. Researchers theorize that windmay have removed some of the dust collected on the solar panels, or it may haveclumped due to frost.
"We seem tohave had several substantial cleanings of the solar panels," Erickson said.
Get the Space.com Newsletter
Breaking space news, the latest updates on rocket launches, skywatching events and more!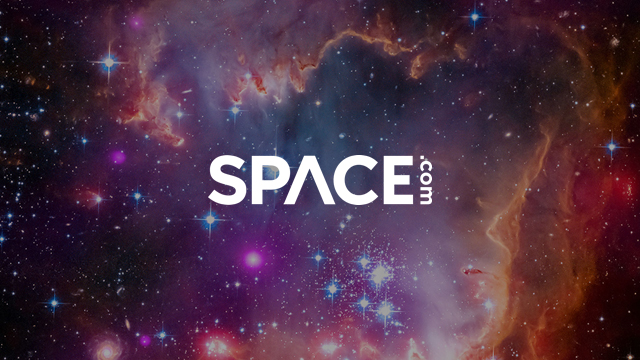 Space.com is the premier source of space exploration, innovation and astronomy news, chronicling (and celebrating) humanity's ongoing expansion across the final frontier. Originally founded in 1999, Space.com is, and always has been, the passion of writers and editors who are space fans and also trained journalists. Our current news team consists of Editor-in-Chief Tariq Malik; Editor Hanneke Weitering, Senior Space Writer Mike Wall; Senior Writer Meghan Bartels; Senior Writer Chelsea Gohd, Senior Writer Tereza Pultarova and Staff Writer Alexander Cox, focusing on e-commerce. Senior Producer Steve Spaleta oversees our space videos, with Diana Whitcroft as our Social Media Editor.