Stardust Capsule: Safe Landing, Now The Science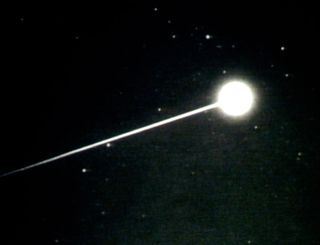 (Image credit: NASA)
Scientists and engineers are ecstatic with the landing and overall condition of the Stardust sample return capsule recovered today in Utah after a 2.9 billion mile round-trip space voyage.
A bit of luck also played a part too.
"This thing went like clockwork," said Tom Duxbury, Stardust project manager at NASA's Jet Propulsion Laboratory (JPL) in Pasadena, California at a post-landing press briefing held today at a command conference room at the U.S. Army's Dugway Proving Ground in Utah.
Duxbury said that the capsule's Utah Test and Training Range (UTTR) touch down involved some element of luck. The area was experiencing a big storm as the capsule raced toward its pre-determined, pre-dawn desert landing zone.
"There was a window in that storm...we came right through that window," Duxbury said.
Wind drift
While still within a large landing ellipse, storm winds caused the parachute-dangling capsule to drift more north than had been predicted. The capsule was on its main parachute for some six minutes before touching ground.
"It took a bit of time to go find it," said Joe Vellinga, Deputy Recovery Operations Manager for Lockheed Martin Space Systems, Denver. He said that the sample return capsule tumbled across the desert landscape on landing, represented by five marks on the ground.
"There's a little bit of mud on the [capsule's] nose...it looks to be in absolutely excellent condition," Vellinga told reporters.
Recovery teams found the detached parachute a few feet away. Sitting on its side, the apparently none the worse for wear capsule "didn't even work up a sweat," Duxbury noted.
Collected works
The small capsule was double-bagged by ground teams and moved to a special clean room within the UTTR.
Work is now underway to remove a canister from within the landed capsule, said Don Brownlee, Stardust principal investigator from the University of Washington, Seattle.
Stardust's collected works--miniscule specimens of interstellar dust and comet particles snagged during its seven-year trek--are contained within that canister.
Once the canister is removed it will be shipped to a special laboratory at NASA's Johnson Space Center (JSC) in Houston, Texas. At JSC, the canister will be opened and a collector grid will be removed to begin surveying how many cometary and interstellar samples have been caught and brought back to Earth.
Brownlee said "opening day" for the canister at JSC is this coming Tuesday. Some 150 researchers from around the world are ready to carry out preliminary looks at the returned samples, he said.
"Over the coming weeks, months and years, I hope you'll be hearing a lot about this...a lot of new information from the samples," Brownlee added.
Mighty little spacecraft
Meanwhile, still up in space, is the Stardust "mother craft" that successfully ejected the sample return capsule.
"Our mighty little spacecraft is still out there," said JPL's Duxbury. "This thing is still alive and well. It may have a future life as well," and is capable of further exploration of comets and asteroids, he said.
Mission controllers have placed the spacecraft into a "divert maneuver"--to keep the hardware from hitting Earth. It has been put on an orbit around the Sun.
After nearly seven years of space travel, the solar-powered Stardust and onboard gear--including an operational navigation camera--have weathered well. An expected 44 pounds (20 kilograms) of fuel should be left onboard after the divert maneuver.
"NASA has no current plans for an extended mission," said Tom Morgan, Stardust Program Scientist and Executive at NASA Headquarters in Washington, D.C. However, individuals who wish to propose post-return uses for the spacecraft to NASA may submit a proposal for the use of the spacecraft in response to the current Discovery Announcement of Opportunity, a document released on January 3, 2006, Morgan told SPACE.com via email.
"If NASA declines to accept any of these proposals--or if none are submitted--the spacecraft will be decommissioned," Morgan said.
Full Circle: NASA's Stardust Probe Returns Home with Comet Samples
Get the Space.com Newsletter
Breaking space news, the latest updates on rocket launches, skywatching events and more!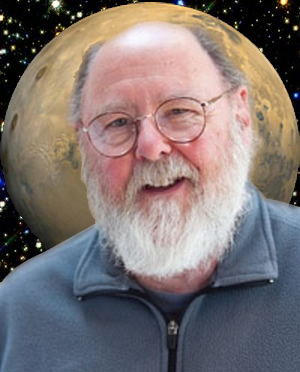 Leonard David is an award-winning space journalist who has been reporting on space activities for more than 50 years. Currently writing as Space.com's Space Insider Columnist among his other projects, Leonard has authored numerous books on space exploration, Mars missions and more, with his latest being "Moon Rush: The New Space Race" published in 2019 by National Geographic. He also wrote "Mars: Our Future on the Red Planet" released in 2016 by National Geographic. Leonard has served as a correspondent for SpaceNews, Scientific American and Aerospace America for the AIAA. He was received many awards, including the first Ordway Award for Sustained Excellence in Spaceflight History in 2015 at the AAS Wernher von Braun Memorial Symposium. You can find out Leonard's latest project at his website and on Twitter.