Wow! Shiny SpaceX Starlink satellites soar with glowing aurora in stunning video
The SpaceX Starlink satellites had launched a few days earlier and were very visible flying low over Alaska.
Aurora hunters in Alaska got a double skywatching treat earlier this month.
A trail of SpaceX Starlink satellites was visible in front of a dramatic green aurora, as witnessed by the Aurora Chasers tour group in a new video shot near Fairbanks on Sept. 2.
Tour guide Ronn Murray, who lives in the interior of Alaska, has been wanting Starlight broadband service for a long time. He is still waiting, but at least he saw the satellites in the sky, he told SpaceWeather.com.
"We saw this while taking some guests out on our aurora tour," Murray said, adding, "It was really beautiful." The Starlinks were visible on Sept. 1 at 11 p.m. local time and again Sept. 2 at 1 a.m. Murray and his wife and business partner, Marketa Murray, witnessed both flybys and captured video the second time.
Starlink has come under scrutiny from the astronomy community in recent years due to the apparent brightness of the satellites. SpaceX has repeatedly said it is taking measures to dim individual satellites, but the community remains concerned, especially given the pace of SpaceX's Starlink launches.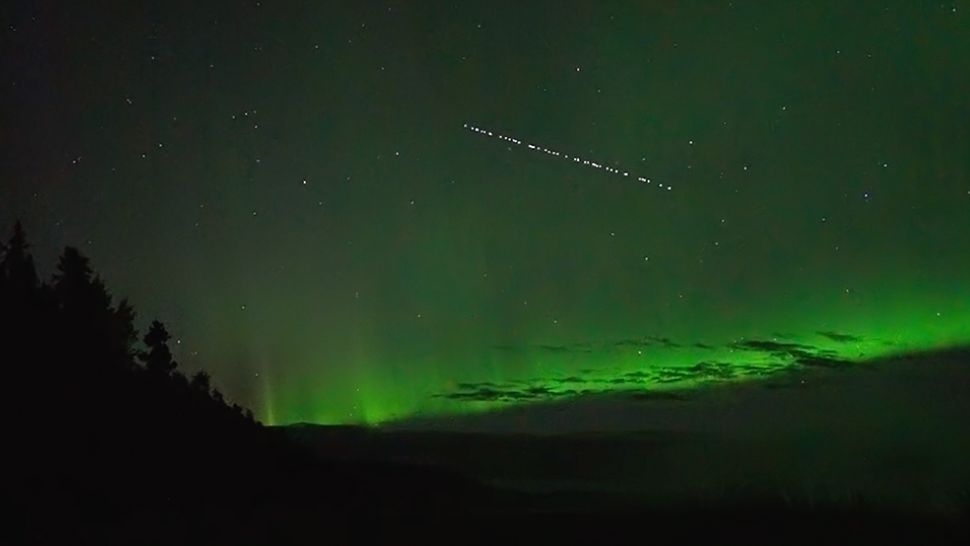 SpaceX has launched more than 3,200 Starlinks into space and has approval to send up to 12,000, at least so far; it has also applied to an international regulator to launch 30,000 more.
The batch seen in Alaska launched Aug. 31 from Vandenberg Space Force Base in California, and SpaceX has already launched Starlinks three more times since then. The next launch is scheduled for later today (Sept. 14) from Cape Canaveral Space Force Station in Florida.
The satellites viewed in the video were not yet in their operational orbit, however. The satellites were at an estimated altitude of just 198 miles (320 kilometers), which is a little bit lower than the International Space Station flies.
Starlink satellites so close to Earth can "easily outshine a first-magnitude star," SpaceWeather.com wrote. (An example of a star that bright would be Deneb, in the constellation Cygnus.)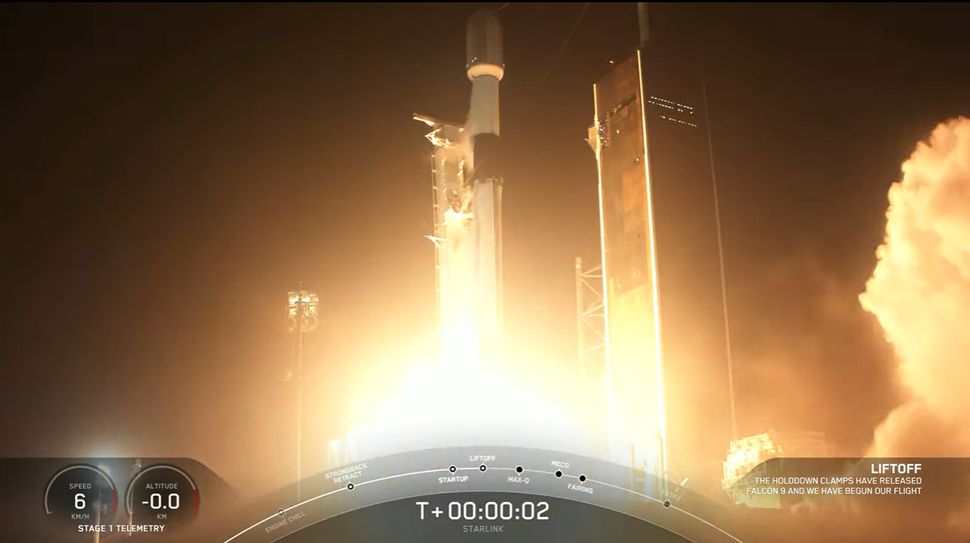 The operational altitude of Starlink is about 372 miles (600 km) high, where this batch was expected to go in the days after the launch.
As the satellites gain altitude, they fade from view from the naked eye. But they're still visible in wide-field telescopes as streaks that may interfere with asteroid observations and other forms of astronomy, critics have charged.
Starlink provides affordable service to remote areas that otherwise struggle to gain access to high-speed internet, SpaceX has said.
Follow Elizabeth Howell on Twitter @howellspace. Follow us on Twitter @Spacedotcom and on Facebook.
Get the Space.com Newsletter
Breaking space news, the latest updates on rocket launches, skywatching events and more!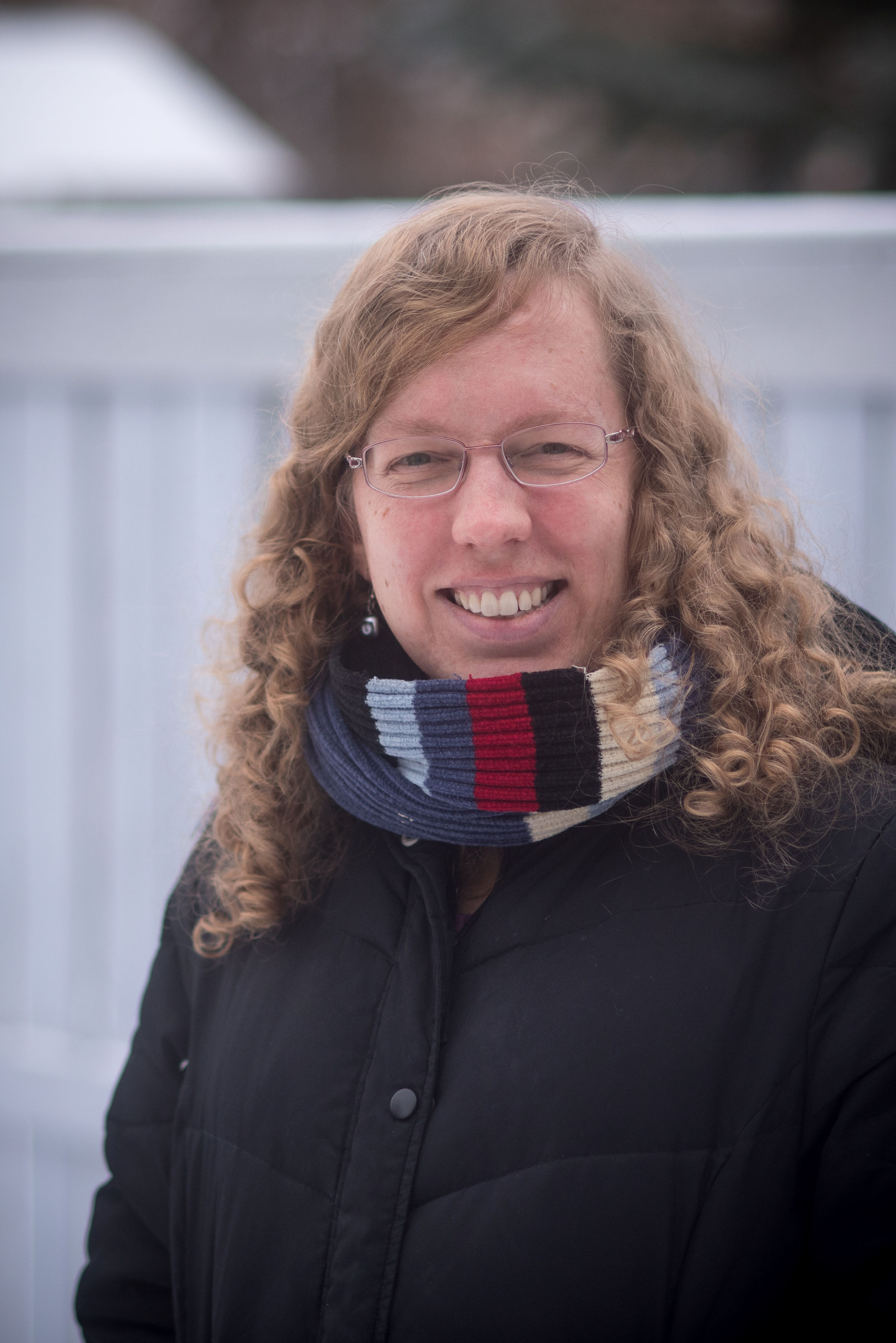 Staff Writer, Spaceflight
Elizabeth Howell (she/her), Ph.D., is a staff writer in the spaceflight channel since 2022 covering diversity, education and gaming as well. She was contributing writer for Space.com for 10 years before joining full-time. Elizabeth's reporting includes multiple exclusives with the White House and Office of the Vice-President of the United States, an exclusive conversation with aspiring space tourist (and NSYNC bassist) Lance Bass, speaking several times with the International Space Station, witnessing five human spaceflight launches on two continents, flying parabolic, working inside a spacesuit, and participating in a simulated Mars mission. Her latest book, "Why Am I Taller?", is co-written with astronaut Dave Williams. Elizabeth holds a Ph.D. and M.Sc. in Space Studies from the University of North Dakota, a Bachelor of Journalism from Canada's Carleton University and a Bachelor of History from Canada's Athabasca University. Elizabeth is also a post-secondary instructor in communications and science at several institutions since 2015; her experience includes developing and teaching an astronomy course at Canada's Algonquin College (with Indigenous content as well) to more than 1,000 students since 2020. Elizabeth first got interested in space after watching the movie Apollo 13 in 1996, and still wants to be an astronaut someday. Mastodon: https://qoto.org/@howellspace