Halloween in space! These wild astronaut costumes are just out of this world
Halloween in space can be just as fun as on Earth.
Halloween in space can be just as fun as the spooky holiday on Earth and if these photos from NASA are any guide, it looks like astronauts on the International Space Station love to celebrate as much as trick-or-treating kids.
From Darth Vader and Superman to creepy skulls, pirates and more, astronaut crews have found some inventive ways to dress up for the costumed holiday. Just take a look at the photo above. Here, Russian cosmonaut Sergei Prokopiev offers his best Elvis impersonation (left) as European Space Agency astronaut Alexander Gerst wields a Sith lightsaber as Darth Vader and NASA astronaut Serena M. Auñón-Chancellor offers looks the part of a mad scientist during the Expedition 57 mission to the station.
If you're looking for last-minute costume ideas, check our picks for the best Star Wars Halloween costumes around.

The fun in space doesn't stop here. Click the arrows to see more amazing Halloween costumes by astronauts on the International Space Station through the years.
NASA astronaut and artist Nicole Stott got creative when she celebrated Halloween on the International Space Station in 2009 as part of the Expedition 21 mission.
Here, she shows off a Halloween dress with festive orange fringe that seems to orbit her as she floats in microgravity.
In 2019, the space station's Expedition 61 crew went all out for their costumes on Halloween.
Here, you can see NASA astronaut Christina Koch (top left) in some wild glasses and a moon shirt as she floats upside down next to ESA astronaut Luca Parmitano, who looks the part of a Waldo from Where's Waldo.
On the bottom are a very pirate-y Jessica Meir (bottom left) of NASA with crewmate Drew Morgan, also of NASA, who apparently went bananas with his ape costume.
A couple of years earlier, in 2017, the space stations Expedition 53 crew had perhaps what is the most variety of Halloween costumes in orbit.
Here you can see ESA's Luca Parmitano as Spider-man (superheroes are a theme for him, as you'll see later), while the mission's commander Randy Bresnik of NASA takes on Minion attire. At center is Russian cosmonaut Alexsandr Misurkin as a knight, while NASA astronaut Mark Vande Hei is a pretty convincing Wolverine.
At right is NASA astronaut Joe Acaba as a jack-o-lantern, while cosmonaut Sergey Ryazansky floats as an ape.
Remember ESA astronaut Paolo Nespoli's superhero fandom?
Before he dressed up as Spider-Man on Expedition 53, he was the one and only Superman during the Expedition 37 mission in 2013.
Floating in weightlessness let him strike a classic pose as the Man of Steel for Halloween.
Here's a solo view of ESA astronaut Paolo Nespoli as Spider-Man in during Expedition 53.
All he's missing are the web shooters!
Halloween took on a creepy turn in 2015 when NASA astronaut Scott Kelly was on the International Space Station.
Kelly, who was flying a nearly yearlong mission to the station at the time, apparently found this scary mask while rooting around for a Halloween costume in orbit.
Cosmonaut Alexsandr Misurkin stikes a pose as a knight on the International Space Station with Russia's national flag behind him.
T-shirt prints make convenient costume choices for astronauts and cosmonauts since they weigh relatively little and take up less room than bulky and ornate cosplay costumes on Earth.
Who would win in a fight, a knight or Wolverine?
We actually never found out. As evident in this photo, Wolverine (NASA astronaut Mark Vande Hei) and the knight (cosmonaut Alexsandr Misurkin) were clearly friends during their Expedition 53 mission.
Here, the lead Minion and NASA astronaut Randy Bresnik takes charge of the International Space Station in 2017 as commander of Expedition 53.
He completed his costume with a Minion-esque alarm that said "Bee Do!!!!"
NASA astronaut Joe Acaba's pumpkin shirt may be an understated costume for Halloween in space, but it's orange and black colors get into the festive spirit of the holiday.
Pumpkins may be too big to fly to space, but oranges are not.
Here, astronaut Nicole Stott carved her own mini jack-o'-lantern out of an orange that arrived on a Russian Progress cargo ship.
Automated Progress cargo ships routinely ferry fresh food and other supplies to the International Space Station, with fresh fruit and vegetables a welcome Halloween treat for astronauts after months in space.
Here's one last look at a Halloween crew on the International Space Station. It shows the Expedition 21 crew (with Nicole Stott in her flowing dress) in their cobbled together costumes.
What was your favorite costume in space from these Halloween astronauts? And if you had a chance to dress up in orbit, what would YOUR costume be?
Here's some ideas from our picks for the best Star Wars Halloween costumes .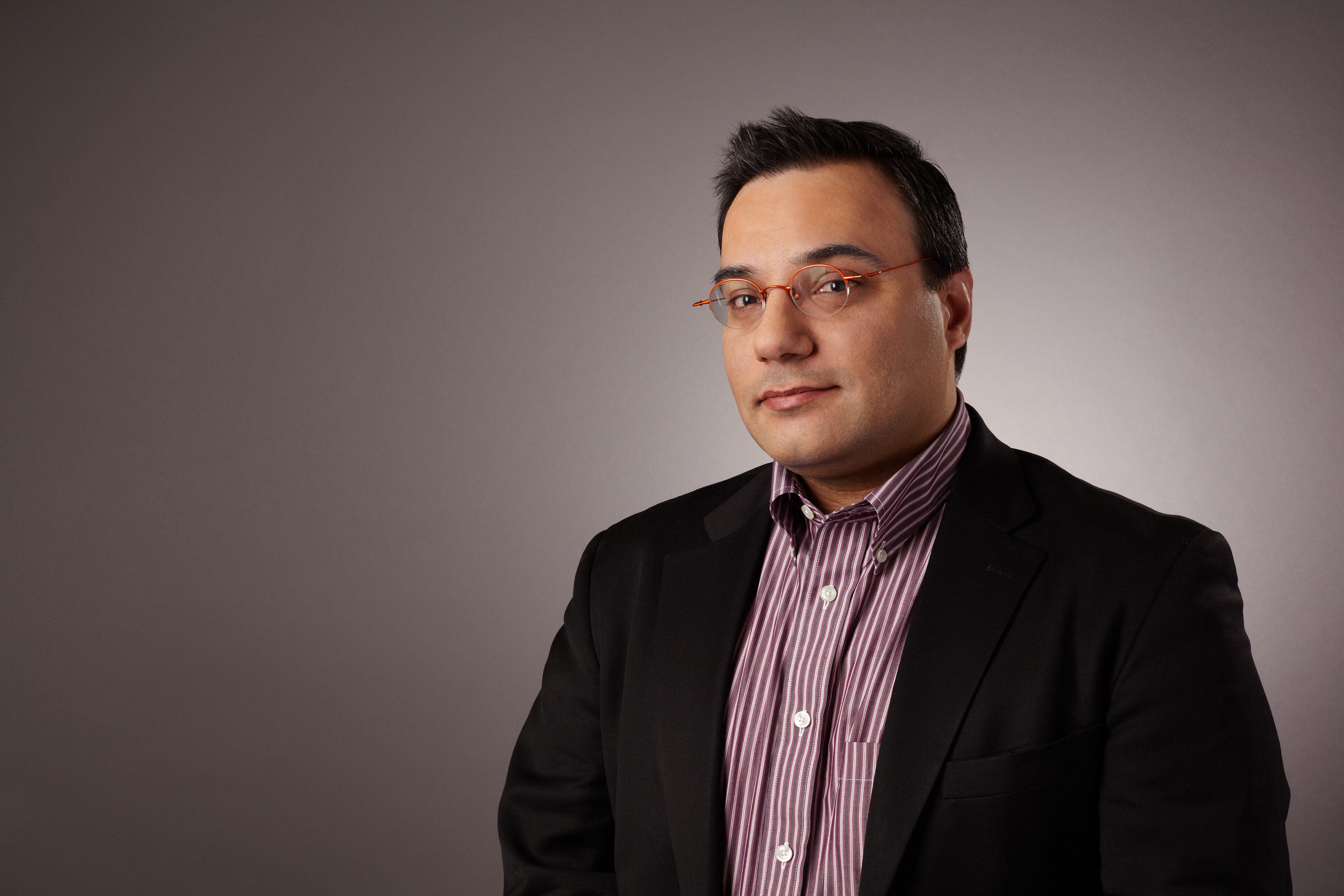 Tariq is the Editor-in-Chief of Space.com and joined the team in 2001, first as an intern and staff writer, and later as an editor. He covers human spaceflight, exploration and space science, as well as skywatching and entertainment. He became Space.com's Managing Editor in 2009 and Editor-in-Chief in 2019. Before joining Space.com, Tariq was a staff reporter for The Los Angeles Times covering education and city beats in La Habra, Fullerton and Huntington Beach. In October 2022, Tariq received the Harry Kolcum Award for excellence in space reporting from the National Space Club Florida Committee. He is also an Eagle Scout (yes, he has the Space Exploration merit badge) and went to Space Camp four times as a kid and a fifth time as an adult. He has journalism degrees from the University of Southern California and New York University. You can find Tariq at Space.com and as the co-host to the This Week In Space podcast with space historian Rod Pyle on the TWiT network. To see his latest project, you can follow Tariq on Twitter @tariqjmalik.