Small Asteroid to Streak into Earth's Atmosphere Tonight
Update 12:25 p.m. ET Oct. 8: The incoming rock exploded in the atmosphere, as expected, and was recorded by an infrasound array in Kenya. As of this time, no images have been reported, owing to the remote location of the objects's path. Peter Brown at the University of Western Ontario estimated, based on the infrasound data, that the asteroid exploded at 0243 UT with an energy of somewhere between 1.1 and 2.1 kilotons of TNT.
The story below remains as originally published:
A very small asteroid will streak into the skies over Sudan tonight, astronomers announced. It is expected to burn up in the atmosphere, creating a show.
It will not strike Earth.
But astronomers are abuzz over the event, because it is the first time an asteroid "impact" has been predicted with near certainty.
The space rock is only about 6 feet in diameter (3 meters) and poses "no risk to those on the ground," said David Morrison of NASA's Ames Research Center. A similar-sized object during the day would likely go unnoticed, he said.
The fiery entry will appear like a very bright shooting star known as a fireball, or what astronomers call a bolide.
"A typical meteor comes from an object the size of a grain of sand," explained Gareth Williams of the Minor Planet Center. "This meteor will be a real humdinger in comparison!"
The object, named 8TA9D69, was discovered by an ongoing survey at Mt. Lemmon run by the University of Arizona. The entry will occur at 10:46 p.m. ET (0246 UT) on Oct. 7 over northern Sudan, according to Steve Chesley of NASA's Jet Propulsion Laboratory. It is expected to be visible from eastern Africa traveling rapidly across the sky from northeast to southwest.
"We're eager for observations from astronomers near the asteroid's approach path. We really hope that someone will manage to photograph it," Williams said.
Based on 26 optical observations, "the probability of impact is between 99.8 percent and 100 percent," said Andrea Milani of the University of Pisa. "In practice the impact can be considered sure and is for tonight." Milani continued: "The effect of this atmospheric impact will be the release, in either a single shot or maybe a sequence of explosions, of about 1 kiloton of energy. This means that the damage on the ground is expected to be zero."
Gallery: Asteroids
Catastrophe Calculator: Estimate Asteroid Impact Effects
Get the Space.com Newsletter
Breaking space news, the latest updates on rocket launches, skywatching events and more!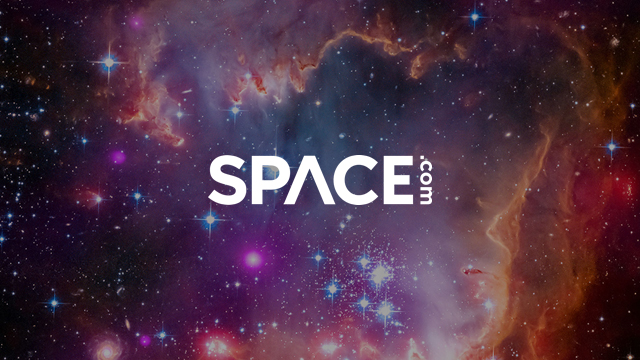 Space.com is the premier source of space exploration, innovation and astronomy news, chronicling (and celebrating) humanity's ongoing expansion across the final frontier. Originally founded in 1999, Space.com is, and always has been, the passion of writers and editors who are space fans and also trained journalists. Our current news team consists of Editor-in-Chief Tariq Malik; Editor Hanneke Weitering, Senior Space Writer Mike Wall; Senior Writer Meghan Bartels; Senior Writer Chelsea Gohd, Senior Writer Tereza Pultarova and Staff Writer Alexander Cox, focusing on e-commerce. Senior Producer Steve Spaleta oversees our space videos, with Diana Whitcroft as our Social Media Editor.