NASA: Space Shuttle Discovery on Track for Launch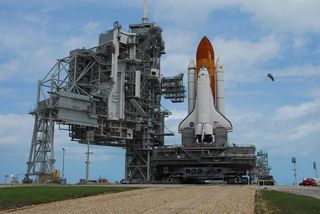 (Image credit: NASA/George Shelton.)
The space shuttle Discoverywill launch next week despite concerns from an independent safety group overslight defects on three of the orbiter's wing-mounted heat shield panels, topNASA's officials said late Tuesday.
Shuttle mission managersdecided to proceed with Discovery's planned Oct. 23 launch while engineers rootout the source of imperfections in the exteriorcoating of heat shield panels along the spacecraft's wing leading edges.
"It was quitedivided," shuttle program manager Wayne Hale told reporters after aday-long Flight Readiness Review meeting at NASA's Kennedy Space Center (KSC)spaceport in Cape Canaveral, Fla., today. "[There was] a preponderance ofevidence, in my mind, that says we have an acceptable risk to go fly.
Hale said that engineerswere about evenly split about whether to launch Discovery next week or standdown for repairs, but after a four-hour discussion top managers decided toproceed with the mission while engineers continue to pin down the mechanismthat leads to exterior coating defects in shuttle heat shield panels.
Commanded by veteranspaceflyer Pamela Melroy, Discovery's STS-120 astronaut crew is now set tolaunch from KSC's Pad 39A at 11:38 a.m. EDT (1538 GMT) on a planned 14-day construction flight to theInternational Space Station (ISS). Melroy and her six crewmates plan to delivera new connecting node and relocate an older solar array segment outside the ISSduring their busy mission.
Last week, NASA'sEngineering and Safety Center (NESC), an independent safety group, recommendedthe space agency delay Discovery's launch in order to replace three of the 44reinforced carbon-carbon panels (RCC) – two on the right wing and one on theleft – that protect the shuttle's leading wing edges from the searing hottemperatures of atmospheric reentry during landings. An inspection techniquethat uses heat to scan RCC panels found indications of defects in the siliconecarbide coating that protects the heat shielding from being burned bysuper-heated gases while reentering the Earth's atmosphere, Hale said.
NESC director Ralph Roe saidhis group recommended NASA either replace the panels and perform additionaltests before launching Discovery.
Swapping the panels, whichare designed to withstand temperatures of up to 3,000 degrees Fahrenheit (1,650degrees Celsius) during reentry, would prompt a two-month delay in order tohaul Discovery from the launch pad to a maintenance hangar and back again. Thework could also push the planned December flight of the shuttle Atlantis intoearly next year.
Discovery flew twice in 2006with the defects and post-flight inspections found them to be unchanged aftereach landing, NASA officials said. That performance, and ongoing work to betterunderstand the cause of the defects, prompted space shuttle officials to pressforward with next week's shuttle launch, they added.
"It's a verycomplicated problem, it's a very complicated system and we absolutely need tomake sure it works right," Hale said.
NASA officials have kept aclose watch on space shuttle heat shield integrity, both during launch and inorbit, since the 2003 loss ofthe shuttle Columbia and its crew due to left wing RCC damage from fueltank foam debris.
"I've been very adamantthat we are not going to let schedule drive us to making an appropriatedecision," Hale said, adding that NASA will continue to reevaluate theheat shield coating concerns as new data comes in. "If the risk grows toan unacceptable level we will take action, whether that's to change somehardware or to delay some flights while we do testing, or what have you."
Discovery's STS-120 missionwill mark NASA's third of up to four planned shuttle flights for 2007. Inaddition to delivering the new connecting node, dubbed Harmony, the shuttlewill ferry a new crewmember to ISS to relieve NASA astronaut Clayton Anderson,who has lived aboard the station since last June.
SPACE.com Video Interplayer: NASA's STS-118 Shuttle Mission
IMAGES: NASA's STS-118 Mission in Pictures
Complete Space Shuttle Mission Coverage
Get the Space.com Newsletter
Breaking space news, the latest updates on rocket launches, skywatching events and more!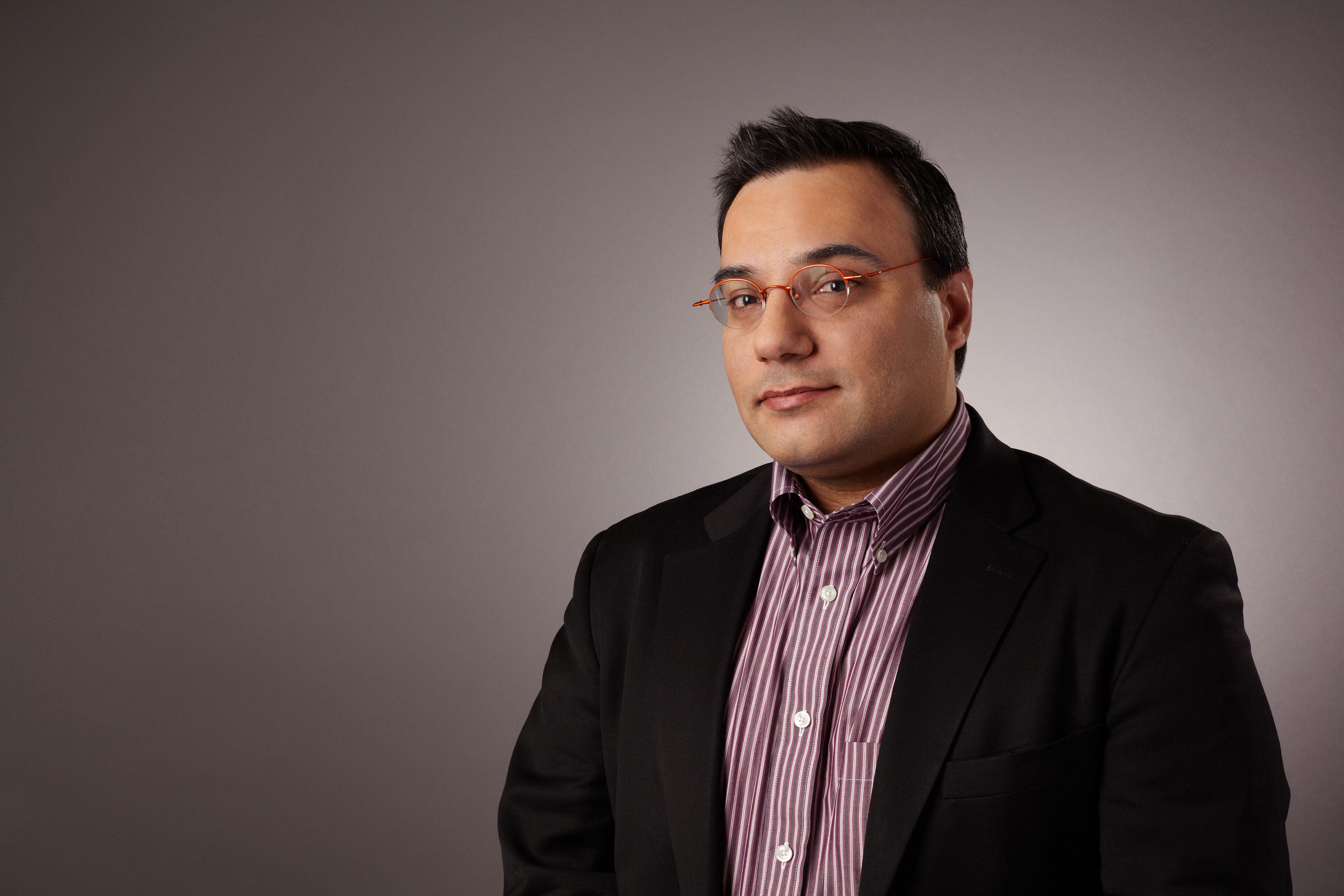 Tariq is the Editor-in-Chief of Space.com and joined the team in 2001, first as an intern and staff writer, and later as an editor. He covers human spaceflight, exploration and space science, as well as skywatching and entertainment. He became Space.com's Managing Editor in 2009 and Editor-in-Chief in 2019. Before joining Space.com, Tariq was a staff reporter for The Los Angeles Times covering education and city beats in La Habra, Fullerton and Huntington Beach. In October 2022, Tariq received the Harry Kolcum Award for excellence in space reporting from the National Space Club Florida Committee. He is also an Eagle Scout (yes, he has the Space Exploration merit badge) and went to Space Camp four times as a kid and a fifth time as an adult. He has journalism degrees from the University of Southern California and New York University. You can find Tariq at Space.com and as the co-host to the This Week In Space podcast with space historian Rod Pyle on the TWiT network. To see his latest project, you can follow Tariq on Twitter @tariqjmalik.