Expedition 10 Crew Receives Warm Welcome Aboard ISS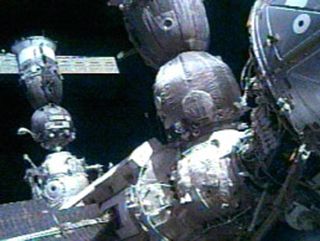 (Image credit: NASA TV.)
After two days ofspaceflight and a somewhat tricky docking, a new crew is aboard theInternational Space Station (ISS).
ISS Expedition 10crewmembers Leroy Chiao and Salizhan Sharipov, along with visiting cosmonautYuri Shargin, were greeted warmly by the space station's current tenants, whohave not entertained other humans for nearly six months.
Expedition 10'sarrival marked the end of the first Soyuz flight for Chiao, Sharipov andShargin. They docked successfully at 12:16 a.m. EDT (0416 GMT) on Oct. 16.
Chiao and Sharipovare relieving the current ISS crew, Expedition 9 commander Gennady Padalka andNASA science officer Michael Fincke, who have lived aboard the station sinceApril 21. Chiao, a veteran NASA astronaut, will serve as Expedition 10 commanderwhile Sharipov, a cosmonaut with Russia's Federal Space Agency, will serve asflight engineer.
"The station islooking gorgeous right now," Sharipov told Expedition 9's Padalka during thedocking.
"We try to do ourbest," Padalka replied.
With their SoyuzTMA-5 spacecraft docked at the Russian-built Pirs docking compartment, thereare currently three Russian spaceships attached to the space station. A SoyuzTMA-4 spacecraft - Shargin's ride home with the crew of Expedition 9 - iscurrently docked with the station's Zarya module, while a Progress supply shipis attached to the aft of end of the Zvezda service module.
With NASA's space shuttle fleet grounded until at leastMay 2005, Russia's Soyuz spacecraft are currently the only transport capable ofdelivering new crews to the ISS.
A piloted approach
Expedition 10'sdocking was not without incident.
Six minutes beforedocking, with the Soyuz within 656 feet (200 meters) of the ISS and underautonomous control, the spacecraft's speed shot up considerably, exceeding thenormal flight velocities for docking maneuvers and setting off alarms, Russianflight controllers said during a post-docking news conference. An apparentmalfunction of the Soyuz's automated docking system seemed to be at fault, theyadded.
But Sharipov, whocommanded the two-day Soyuz trip to the ISS, calmly took manual control of thespacecraft, backed it away from the station, then brought in for a smoothdocking.
"I observed thetransition from autonomous to manual docking and it appeared seamless,"said Fred Gregory, NASA's deputy administrator, during a post-docking newsconference in Moscow. "The crew was calm."
Before launchinginto space from Baikonur Cosmodrome on Oct. 13, Sharipov expressed confidencein his flight crew's ability to dock the Soyuz TMA-5 spacecraft manually if itwere required.
"All crews aretrained for this scenario for the Soyuz," he told a group of reporters in apreflight news conference. "We are prepared."
It took about threehours to conduct leak checks between the Soyuz spacecraft and the ISS, afterwhich Expedition 10 entered the station at 3:25 a.m. EDT (0725 GMT).
Much work ahead
While Chiao andSharipov have a full six months of spaceflight ahead of them - including twospacewalks and a series of maintenance and science experiments - the next eightdays will be dense with activity.
As the new keepers ofthe ISS, Chiao and Sharipov will receive updates from Expedition 9 regardingemergency procedures, equipment location, as well as ongoing experiments andstation issues. Sharipov and Padalka hope to repair a finicky Russian-builtElektron oxygen-generating device using spare parts brought up by Chiao andSharipov. Chiao also plans to work with Fincke to repair one of three U.S.space suits aboard the ISS, also using parts brought up by the new crew.
Meanwhile, Sharginhas eight packed days of science experiments planned, and will most likely nothave any free time during his stay aboard the ISS, Russian flight controllerssaid.
More immediately, allfive men are due start deactivating and unpacking the Soyuz TMA-5 spacecraft,then enter an extended, 10-hour sleep period today beginning at 2:00 p.m. EDT(1800 GMT). Expedition 9 and Shargin are currently scheduled to undock from theISS in their Soyuz TMA-4 spacecraft and land on the steppes of Kazakhstan onOct. 23.
"We'll take good careof this new crew and show them the ropes and show them the ship," Fincke told groundcontrollers Friday. "We're looking forward to having a smooth handover."
Fincke told NASAastronaut Ken Bowersox that while it will be sad leaving, he and Padalka lookforward to seeing their families again. Fincke especially looks forward tomeeting his new daughter Tarali Paulina, who was born on June 18 while heorbited Earth.
"It still feels likesomeone's kicking you out of your apartment, doesn't it?" asked Bowersox, whoflew aboard the ISS Expedition 6 from November 2002 to May 2003.
"You're absolutelyright," Fincke said.
ISS Expedition 10: Complete Mission Coverage
ISS Expedition 9: Complete Mission Coverage
Get the Space.com Newsletter
Breaking space news, the latest updates on rocket launches, skywatching events and more!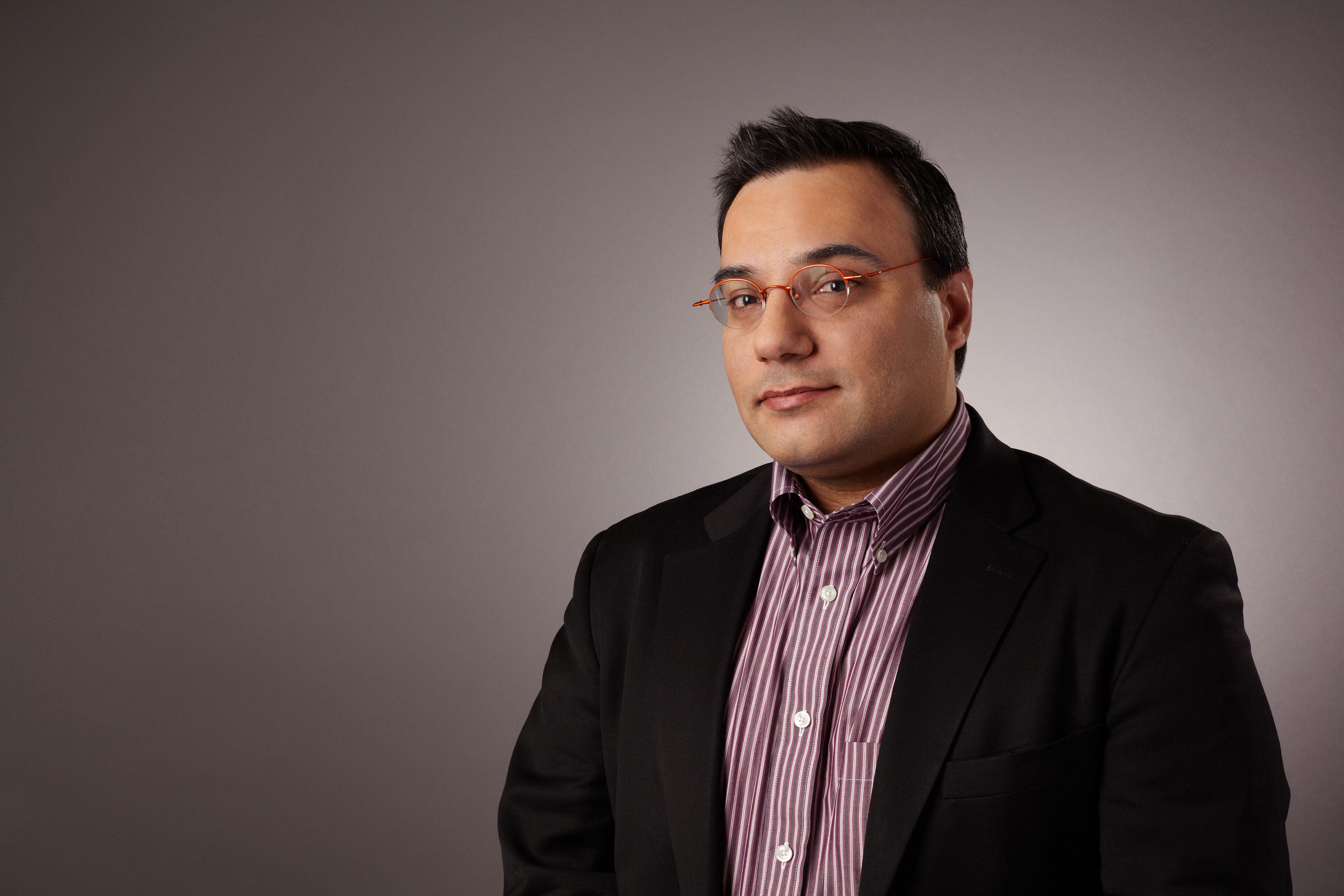 Tariq is the Editor-in-Chief of Space.com and joined the team in 2001, first as an intern and staff writer, and later as an editor. He covers human spaceflight, exploration and space science, as well as skywatching and entertainment. He became Space.com's Managing Editor in 2009 and Editor-in-Chief in 2019. Before joining Space.com, Tariq was a staff reporter for The Los Angeles Times covering education and city beats in La Habra, Fullerton and Huntington Beach. In October 2022, Tariq received the Harry Kolcum Award for excellence in space reporting from the National Space Club Florida Committee. He is also an Eagle Scout (yes, he has the Space Exploration merit badge) and went to Space Camp four times as a kid and a fifth time as an adult. He has journalism degrees from the University of Southern California and New York University. You can find Tariq at Space.com and as the co-host to the This Week In Space podcast with space historian Rod Pyle on the TWiT network. To see his latest project, you can follow Tariq on Twitter @tariqjmalik.