Space Station Crew Schedules Delay Need for Commercial Crew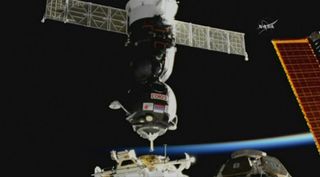 (Image credit: NASA)
LOS ANGELES — New International Space Station crew assignments announced by NASA May 24 will give the agency a little additional schedule margin for getting commercial crew vehicles into service as it continues to study backup options.
In a statement, NASA announced it was assigning astronauts Christina Hammock Koch and Andrew Morgan to ISS missions launching in 2019. Koch will launch on a Soyuz mission to the ISS in April 2019 as a member of Expedition 59/60, and Morgan in July 2019 as part of Expedition 60/61.
With a typical crew rotation lasting six months, Koch would likely return to Earth in October 2019 and Morgan in January 2020. This is later than past statements from NASA officials, who said that Soyuz access to the ISS would end with the return of crews in the fall of 2019.
The announcement of the new crews and their launch schedules came after Kirk Shireman, NASA ISS program manager, said May 20 that NASA's access to Soyuz would run into early 2020, rather than the fall of 2019.
"We do have Soyuz seats though contracts through the end of the calendar year next year, and really on into the first month or so of 2020," he said at a press conference about the launch of a Cygnus cargo spacecraft, in response to a question on commercial crew planning. "So the first thing that we did is we worked with our Russian colleagues to go extend, to the maximum extent possible, those flights next year."
NASA has been looking into options for maintaining access to the ISS should neither Boeing's CST-100 Starliner nor SpaceX's Crew Dragon spacecraft be certified for carrying NASA astronauts when access to the Soyuz ends. One option that agency has previously discussed is using a crewed test flight as an operational mission, adding a third crew member and staying at the station for months rather than weeks. NASA modified its commercial crew contract with Boeing in April to study that option.
Shireman said NASA's top priority was to get the two commercial crew vehicles certified for ISS missions. However, he said that that NASA was considering alternative, unspecified ways to maintain access, perhaps in cooperation with Russia.
"We're looking at other options of how we might do it," he said. "The issue is we don't want to go pull the trigger on those other options before we know the commercial U.S. providers won't be ready."
"Part of it is just working with our Russian colleagues about what options are available and when we would have to make decisions," he added. "So far, those discussions have been very cooperative with our Russian colleagues. They certainly understand our situation."
The Russian government-controlled news service Sputnik reported May 19 that Boeing was in negotiations with Energia to purchase an additional Soyuz spacecraft for a 2020 mission to the ISS, carrying two NASA astronauts and a Russian cosmonaut. The report, citing a "space industry source," said that negotiations for the Soyuz were in progress, with the expectation that the U.S. would pay the entire cost of the spacecraft.
Boeing had previously acquired five Soyuz seats from Energia, including three in 2019, as part of a legal settlement between the two companies regarding the Sea Launch joint venture. NASA then contracted with Boeing for the Soyuz seats.
Boeing spokesman Jerry Drelling said May 22 that there were no plans by the company to acquire a Soyuz for a 2020 mission to the ISS. "As previously announced, Boeing, Energia and NASA negotiated the purchase of Soyuz seats to the International Space Station through 2019," he said. "We are confident that CST-100 Starliner will be safely flying to ISS in 2020."
This story was provided by SpaceNews, dedicated to covering all aspects of the space industry.
Get the Space.com Newsletter
Breaking space news, the latest updates on rocket launches, skywatching events and more!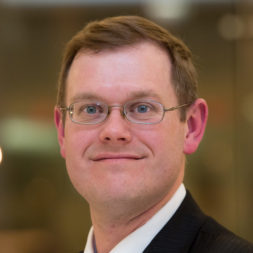 SpaceNews Senior Staff Writer
Jeff Foust is a Senior Staff Writer at SpaceNews, a space industry news magazine and website, where he writes about space policy, commercial spaceflight and other aerospace industry topics. Jeff has a Ph.D. in planetary sciences from the Massachusetts Institute of Technology and earned a bachelor's degree in geophysics and planetary science from the California Institute of Technology. You can see Jeff's latest projects by following him on Twitter.