Space Policy Experts Lay Out Their Concerns: Will the Trump Administration Listen?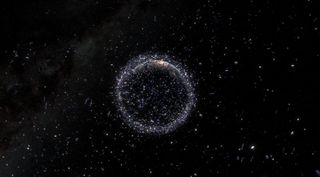 (Image credit: ESA)
WASHINGTON — Officials in the Trump administration have been known to ignore advice from experts. But this White House should listen to what a group of space analysts and scholars have to say, asserts a white paper released Tuesday.
The United States needs a "national space policy" that looks broadly at issues like space traffic management, small satellites, proximity operations, orbital debris, counter-space threats and norms of behavior, says a report titled "Major Policy Issues in Evolving Global Space Operations," by The Aerospace Corporation's Center for Space Policy and Strategy.
James Vedda, of The Aerospace Corporation, and Peter Hays, of the George Washington University's Space Policy Institute, wrote the report based on a survey of 30 U.S. and international experts. [From Ike to Trump: Presidential Visions for Space Exploration]
There is a "proliferation of capabilities" in space coming from the private sector, the military and civilian agencies, Vedda said at a Capitol Hill event hosted by the Air Force Association. "We are in a great transition period for national security, civil and commercial space," he said. There is a need for the government to get more involved in policy-making and help sort things out. With this study, said Vedda, "We wanted not just to tee up the issues but say, 'Here's how key thinkers are feeling about these issues and please take this to heart.'"
Some of the key messages in the study:
Roles need to be clarified among the government, commercial and international sector
Emerging technologies should be embraced, not obstructed, even if their proliferation carries some risk
The United States should be less secretive about space operations and facilitate international and commercial collaboration
International agreements should be approached with caution and patience.
"We're hoping that a study like this will give the Trump administration appreciation for what the experts have to offer," Vedda said.
National security is an overarching concern, but the conversation can't just be about "threats, threats, threats," he said. "That's the drumbeat that is going on. But we should also try to refocus the discussion on what are we going to build? What should we build in space that enables lots of other activities that generate value and increase safety and security?"
Jamie Morin, executive director of the Center for Space Policy and Strategy, said the study was not funded by any government organization and not driven by any political agenda.
Space experts said they would like to see the administration provide more transparent guidance on how the government should work with the booming private sector. In 2016, commercial space activities generated $253 billion in global space activity, while governments spent about $76 billion on space projects.
"The challenge is getting the government to move forward and capitalize on these opportunities," said Hays, who works as an adviser to the Defense Department but noted that he was not speaking on behalf of the government.
The government should decide what space activities it will retain and which ones it plans to share with the private sector or with international partners, said Hays. Some areas like nuclear command and control are obviously "inherently governmental," but others — such as space debris removal and satellite tracking — could be outsourced or shared with allies. In the field of environmental monitoring, for instance, the U.S. government doesn't have a lot of programs in the works.
The administration should be "more intentional and more transparent" about this, Hays said. With commercial services becoming widely available for most space activities, this the "best opportunity in a generation" for the government to decide how to work with the private sector, he said. Satellite-based communications services from commercial firms are just as secure and reliable as government-owned systems, he said. "Not so many years ago it would not have been possible to do this," he said. "There are exciting possibilities but the challenge is for the government to seize that opportunity in a transparent manner and make it clear what our position is."
Federal agencies have talked about this a lot, but decisions on what it makes sense to outsource have not been settled, and the pendulum has swung back and forth. "If we keep churning it every two to three years it will be counterproductive," Hays said.
The White House National Space Council is "well positioned" to take the lead on this, he said. "I am hopeful they will take on that challenge."
This story was provided by SpaceNews, dedicated to covering all aspects of the space industry.
Get the Space.com Newsletter
Breaking space news, the latest updates on rocket launches, skywatching events and more!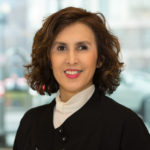 SpaceNews Senior Staff Writer
Sandra Erwin covers the military and national security beat as a Senior Staff Writer at SpaceNews. Sandra, based in Arlington, Virginia, specializes in Defense Department and Intelligence Community space programs, policy, budgets, technology and the industry that supports this sector. She joined SpaceNews in October 2017. Before coming to SpaceNews, Erwin covered the U.S. military, the Pentagon, Congress and the defense industry for over two decades as editor of the National Defense Industrial Association's National Defense Magazine and Pentagon correspondent for Real Clear Defense.