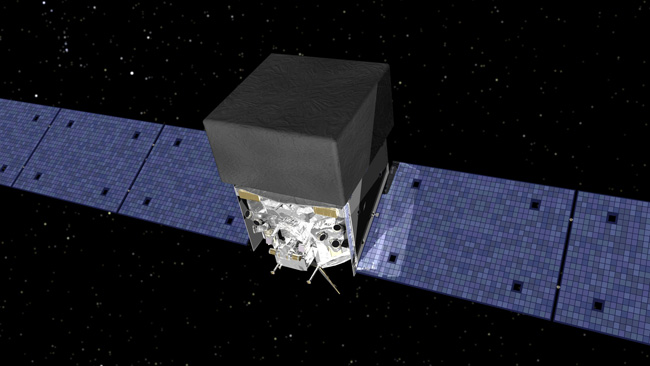 NASA has delayed the planned launch of a new space telescope next week by two days to allow engineers extra time to check the observatory?s rocket.
Initially slated to launch Tuesday, NASA?s Gamma-ray Large Area Space Telescope (GLAST) is now set to launch atop a Delta 2 rocket on Thursday at 11:45 a.m. EDT (1545 GMT) from the Cape Canaveral Air Force Station in Florida.
The new launch target was selected to ?give the launch team sufficient time to make sure remaining open engineering issues are resolved,? NASA officials said in a Thursday announcement.
The $690 million GLAST observatory is designed to map the night sky in the gamma ray range, beyond the limits of human eyesight, to hunt the most energetic objects and form of light in the universe. Researchers hope the new telescope will answer long-standing questions over astronomical oddities like dark matter and supermassive black holes, as well as spot gamma ray bursts - the most powerful explosions in the universe - and trace the source of cosmic rays.
GLAST has a nearly two-hour window to launch on Thursday and would follow NASA?s space shuttle Discovery, which is poised to blast off Saturday afternoon from the nearby Kennedy Space Center to deliver a new Japanese lab to the International Space Station.
GLAST?s two-day launch slip is the second delay for the space telescope, which was originally slated to launch May 16 before Delta 2 booster issues cropped up.
If Discovery?s liftoff is delayed until late next week, mission managers plan to stand down until June 7 to allow GLAST to launch, shuttle test director Jeff Spaulding said Friday.
Video: Searching for SuperStars

Top 10 Star Mysteries

The Strangest Things in Space