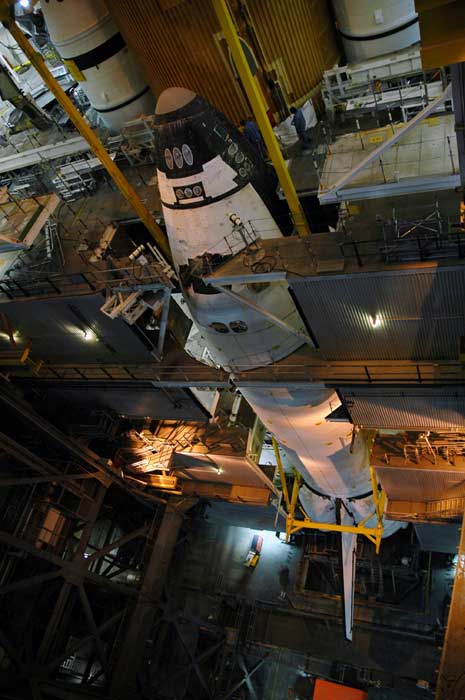 CAPE CANAVERAL - NASA has moved up the launch window for shuttle Atlantis by one day.
Shuttle managers decided Thursday they will have enough light to get good pictures of Atlantis and its external tank if the launch happens Aug. 27 instead of Aug. 28, a possibility the agency had been studying for several weeks.
The launch window for Atlantis now runs from Aug. 27 through Sept. 13, although NASA and the Russians have agreed the shuttle probably would not launch after Sept. 7 to avoid a potential conflict with another visiting spacecraft.
A Russian Soyuz is set to deliver the next permanent crew to the International Space Station in mid-September. A shuttle launch too late during the existing Atlantis window could result in both spaceships being docked at the orbiting outpost at the same time, a violation of flight rules.
In addition to the oversized crew that would result from both ships being there at once, the space station partners prefer several days cushion between visiting ships to give the permanent outpost crew time to rest and get ready.
The Aug. 27 opening of the window remains a target only. An official launch date will be set at a Flight Readiness Review meeting next month. Meanwhile, Atlantis is set to roll to the launch pad early Monday morning.
Published under license from FLORIDA TODAY. Copyright ? 2006 FLORIDA TODAY. No portion of this material may be reproduced in any way without the written consent of FLORIDA TODAY.
Image Gallery - STS-121: Space in Infrared
Complete Space Shuttle Mission Coverage
NASA's STS-115: Shuttle Atlantis to Jump Start ISS Construction