Endeavour Crew, Teacher-Astronaut Primed for Possible Shuttle Fix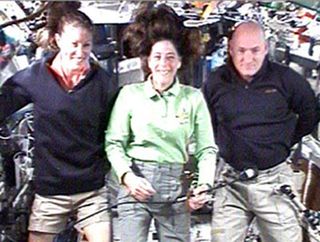 (Image credit: NASA.)
HOUSTON -- Astronautsaboard NASA's space shuttle Endeavour are prepared to repair a small gouge intheir orbiter's tile-covered belly if required, but are confident the damageposes little risk to their safe return to Earth next week.
"It'snot really a safety issue for us on board," shuttle commander Scott Kellytold reporters Tuesday in a series of interviewson NASA TV, adding that the chief concern is whether the damage could requirea lengthy shuttle repair once Endeavour returns home.
Speakingfrom NASA's Destiny laboratory aboard the International Space Station (ISS),the spaceflyers -- including teacher-turned-astronautBarbara Morgan -- said they were confident that ongoing analysis by engineerswill chart the proper course to address Endeavour's dinged tiles.
NASAmission managers are expected to decide Wednesday whether to send spacewalkers underneathEndeavour to fill in the 3 1/2-inch by 2-inch (9-centimeter by 5-centimeter) divotin the black, heat-resistant tiles lining its belly. The gouge, caused by abaseball-sized piece of fueltank debris about a minute after Endeavour's Aug. 8 launch, penetratedthrough a 1.12-inch (2.8-centimeter) thick tile to expose a slim section of heat-resistantfelt covering the orbiter's aluminum skin.
In thecrew's morning mail from Mission Control, flight controllers said that, if anyrepair is required, it would include coating the damaged tile with a black,heat-resistant paint and a goo-like ablative material. Such a fix, developedafter the 2003 Columbia accident, would also call for two spacewalkers to rideEndeavour's 100-foot (30-meter) robotic arm and inspection boom to reach thedamage site.
Kelly addedthat he and his six STS-118 crewmates have been focused on their14-day mission to deliver cargo, spare parts and a new starboard side trusssegment to the ISS. They spent much of Tuesday installing a new spare partsplatform at the orbital laboratory.
"We'vebeen really busy, we haven't had a lot of time to focus on it," Kellysaid. "There's not a whole lot of concern about it on board rightnow."
Kelly addedthat astronauts aboard Endeavour and the ISS hoped to pause in their work for ashort celebration of Caldwell's birthday, and plan to improvise a"cake" for the occasion out of a brownie.
MissionControl awoke Endeavour's crew early Tuesday with a rendition of "HappyBirthday, Tracy" performed by Caldwell's nieces and nephews. But asidefrom some knick-knacks, cards and well wishes, Caldwell said her space birthdaywas a busy one.
"Actually,I got a timeline with a whole list of tasks to do," Caldwell said with asmile of her present from Mission Control.
'Worththe wait'
Meanwhile,Morgan has adapted to life in space after a 22-year journey that began in 1985,when NASA selected her as the backup for New Hampshire high school teacherChrista McAuliffe during the agency's Teacher in Space program.
"Ithink I can speak for all of us to say it's definitely worth it," Morgansaid the years-long training for herself and her crewmates. "We'reenjoying the work very much. It's hard, it's challenging and it's a lot of fun."
A formerschoolteacher from McCall, Idaho, Morgan trained alongside McAuliffe and thespace shuttle Challenger crew before their ill-fatedlaunch in January 1986. She returned to NASA in 1998 as a career astronaut andwill speak to students at the Discovery Center of Idaho in Boise, later today.
"I'vethought about Christa and the Challenger crew just about every day,"Morgan said. "I hope they know that they're in our hearts."
So far, themost surprising thing about spaceflight has been how things drift away, Morgansaid, adding that Endeavour's launch was much louder than she expected and thatworking in weightlessness is a joy.
"Especiallyafter about three or four days on orbit, the floating is fantastic,"Morgan said. "It's something you get used to and have a lot of funwith."
Morganadded that she and her family are not overly concerned about the Endeavour'sgouged tile.
"Myfamily has a lot of faith in the program, and they know it's important,"Morgan said of her husband Clay and their two sons. "And we know everythingis going to work out just fine."
NASA isbroadcasting Endeavour's STS-118 mission live on NASA TV. Click here for mission updates andSPACE.com's NASA TV feed.
NEW VIDEO: Endeavour Shuttle Tile Damage
VIDEO: Teaching the Future: Teacher-Astronaut Barbara Morgan
Complete Space Shuttle Mission Coverage
Get the Space.com Newsletter
Breaking space news, the latest updates on rocket launches, skywatching events and more!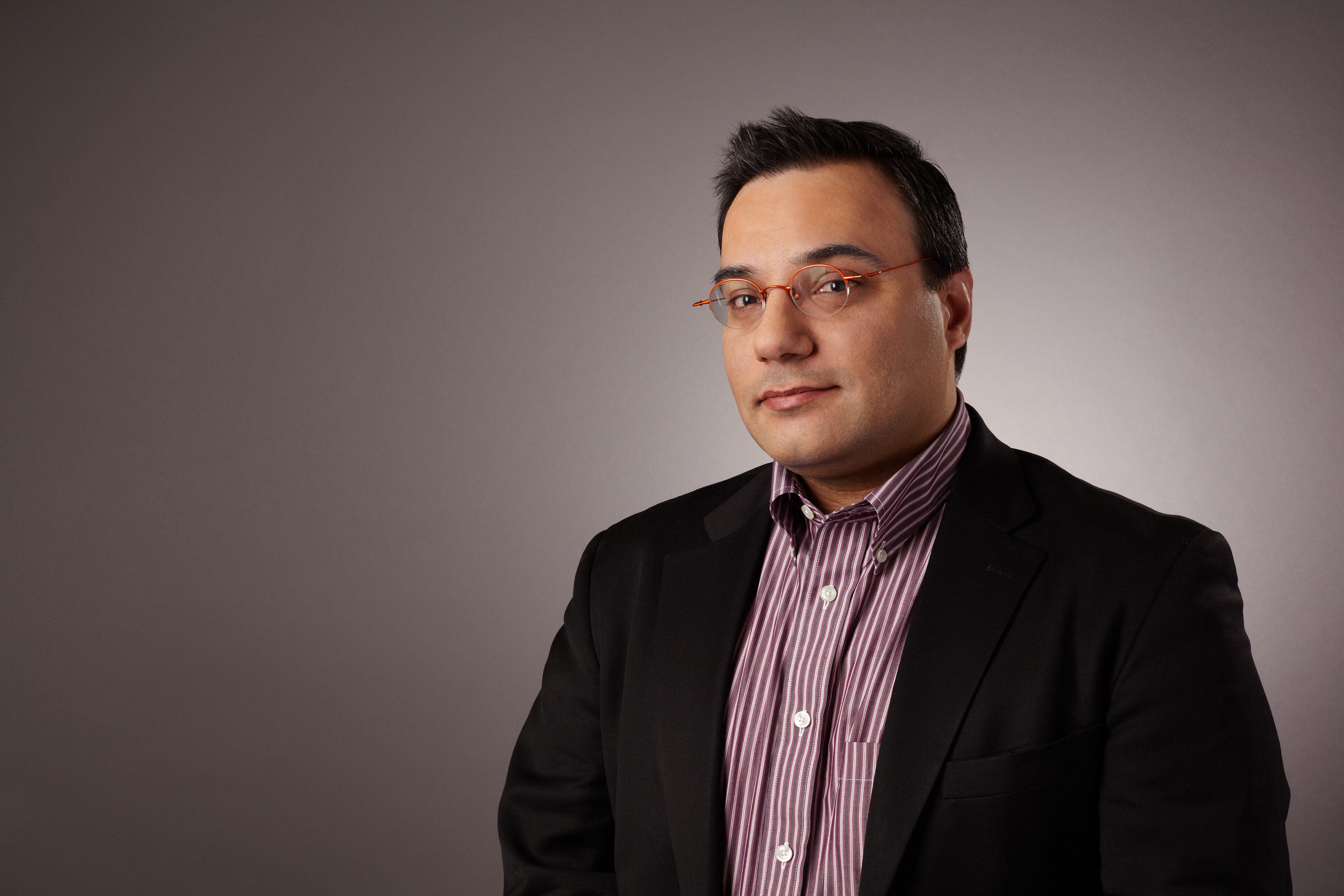 Tariq is the Editor-in-Chief of Space.com and joined the team in 2001, first as an intern and staff writer, and later as an editor. He covers human spaceflight, exploration and space science, as well as skywatching and entertainment. He became Space.com's Managing Editor in 2009 and Editor-in-Chief in 2019. Before joining Space.com, Tariq was a staff reporter for The Los Angeles Times covering education and city beats in La Habra, Fullerton and Huntington Beach. In October 2022, Tariq received the Harry Kolcum Award for excellence in space reporting from the National Space Club Florida Committee. He is also an Eagle Scout (yes, he has the Space Exploration merit badge) and went to Space Camp four times as a kid and a fifth time as an adult. He has journalism degrees from the University of Southern California and New York University. You can find Tariq at Space.com and as the co-host to the This Week In Space podcast with space historian Rod Pyle on the TWiT network. To see his latest project, you can follow Tariq on Twitter @tariqjmalik.