Image of the Day Archives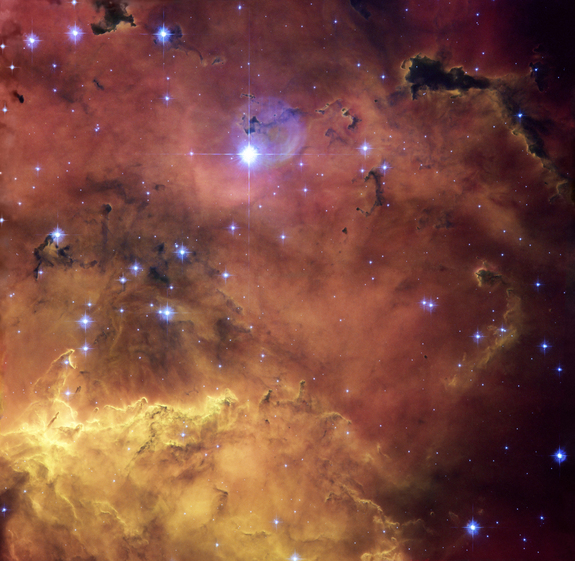 Incoming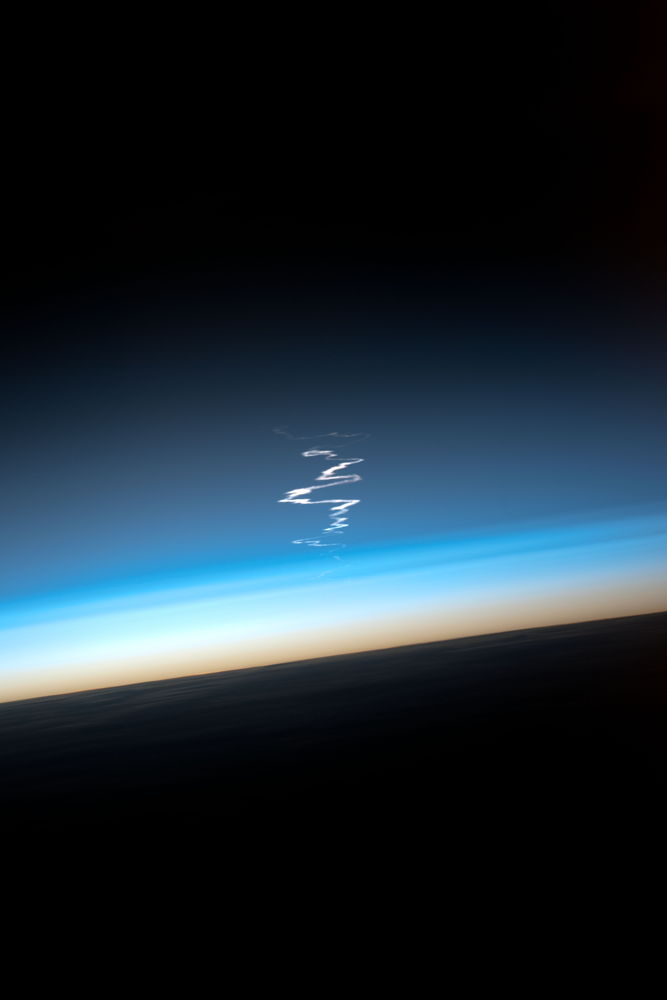 Thursday, November 1, 2012: The Expedition 33 crew managed to see the Soyuz rocket launching toward them on the International Space Station, Oct. 23, 2012. The rocket lifted off from Baikonur Cosmodrome in Kazakhstan as the ISS was passing over northeastern China (looking west here). Rocket trails can last for minutes to hours and sit high enough in the atmosphere to remain lit well after the sun dips below the horizon.

— Tom Chao
Three Is a Magic Number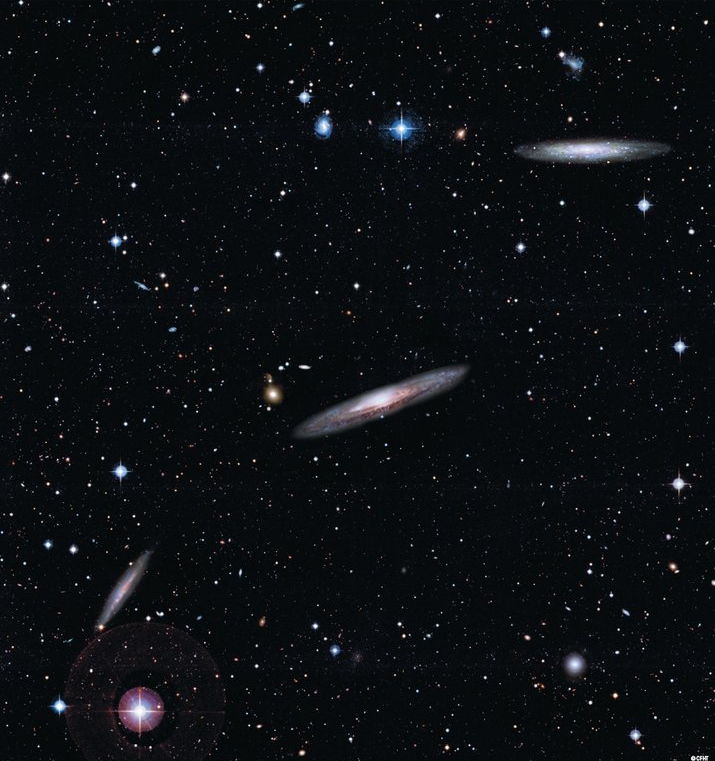 Friday, November 2, 2012: The Canada-France-Hawaii Telescope located atop the summit of Mauna Kea viewed these three spiral galaxies, NGC 4216/06/22 in the Virgo cluster, almost edge-on. Image released October 2012.

— Tom Chao
Ambiguous Undulations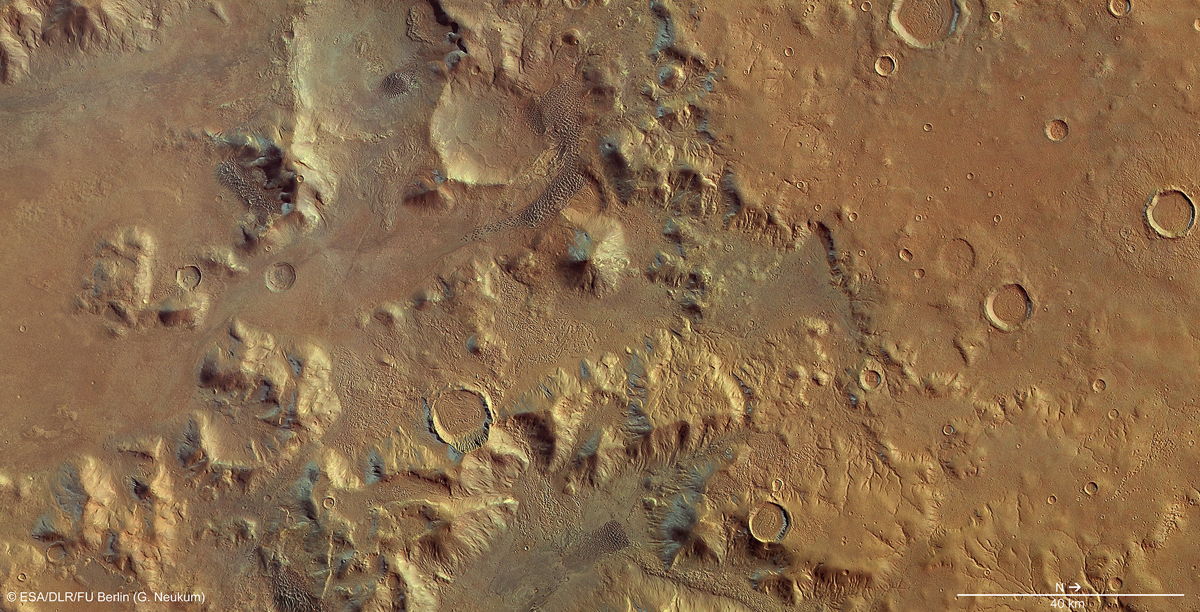 Monday, November 5, 2012: A natural-colour view by ESA's Mars Express spacecraft shows the Nereidum Montes region on Mars. The image was taken on June 6, 2012. Mid-latitude regions on Mars commonly show undulations in crater floors, which may be a result of glacial movement.

— Tom Chao
Scarcely Visible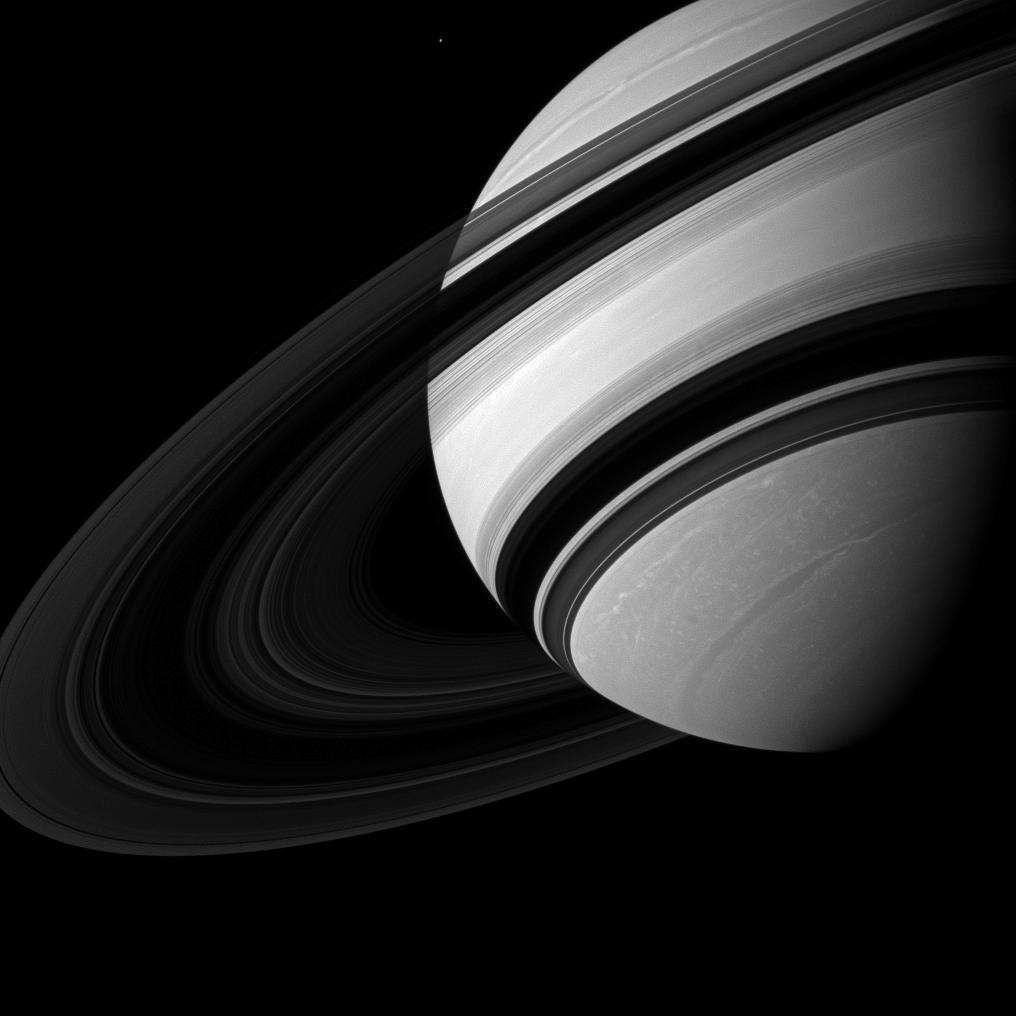 Tuesday, November 6, 2012
: Saturn's moon Mimas appears as a tiny speck at the top center of this image near Saturn. The storms visible in the far northern and southern hemispheres of Saturn dwarf miniscule Mimas (246 miles or 396 kilometers across). Cassini spacecraft took the image on Aug. 20, 2012. [See full gallery.
Photos: Saturn's Glorious Rings Up Close
.]
— Tom Chao
Under Green Canadian Skies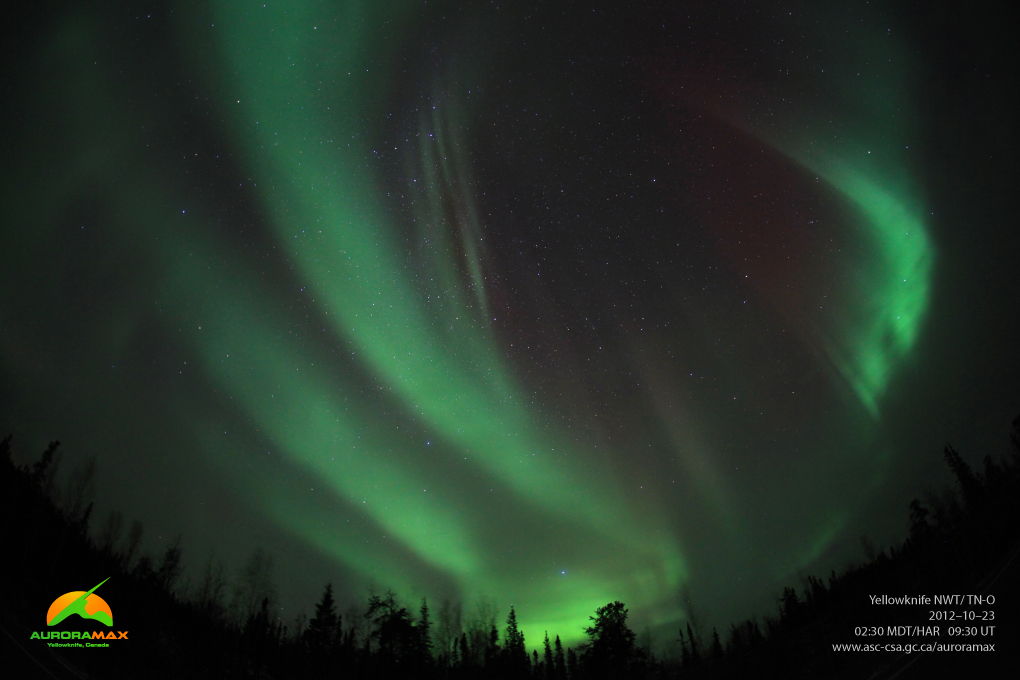 Wednesday, November 7, 2012: AuroraMAX automated camera tweeted this photo and wrote: "AURORAMAX GALLERY • Latest image of aurora borealis above Yellowknife, NWT taken at 02:30 MDT on October 23, 2012. http://twitpic.com/b6o4ry"

— Tom Chao
Changing My Shape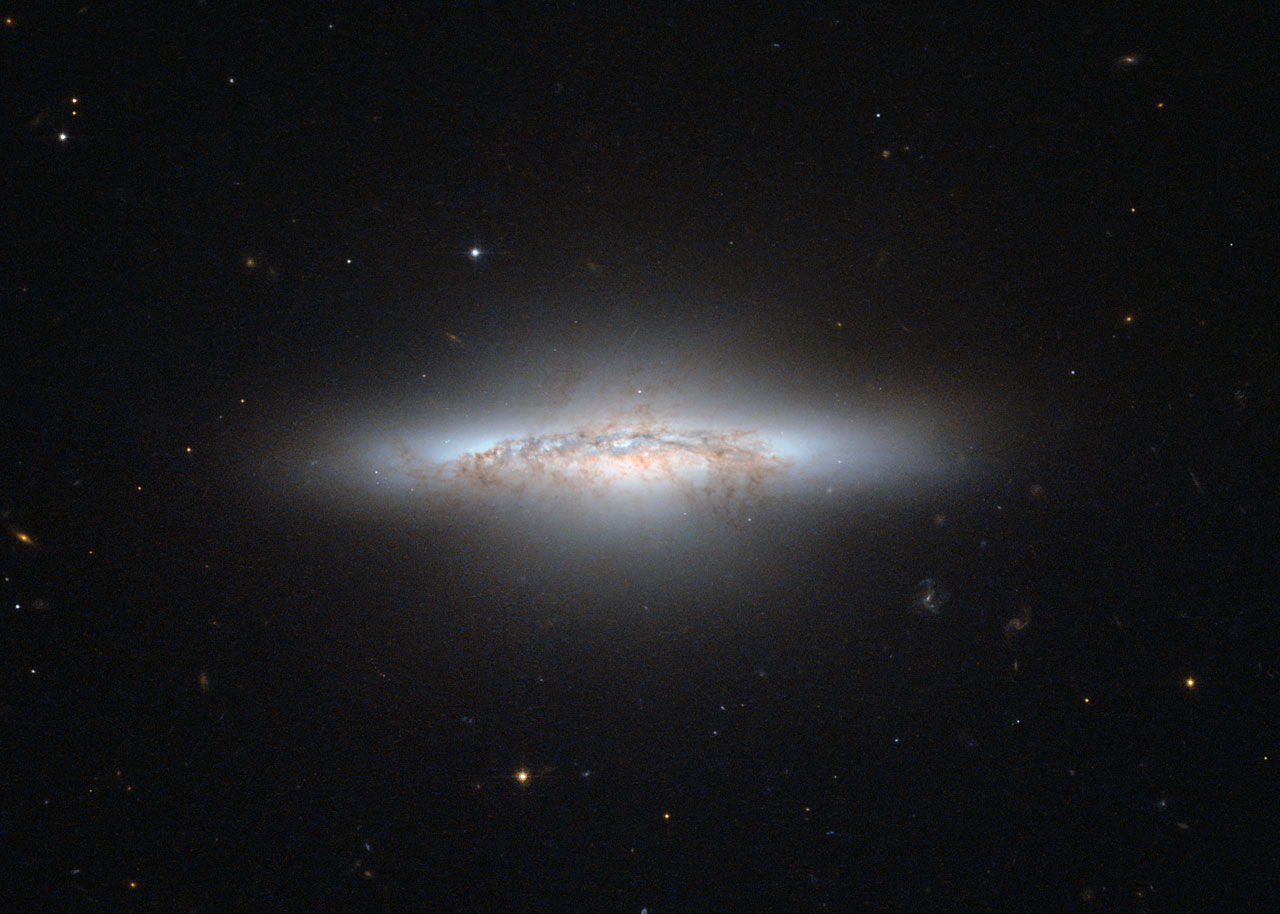 Thursday, November 8, 2012: Galaxy NGC 5010 is in a period of transition. The aging galaxy is changing from a spiral galaxy to an older type called an elliptical galaxy. Astronomers refer to NGC 5010 as a lenticular galaxy, which has features of both spirals and ellipticals. NGC 5010 is located around 140 million light-years away in the constellation of Virgo (The Virgin). Image released Nov. 5, 2012.

— Tom Chao
The Last Hurrah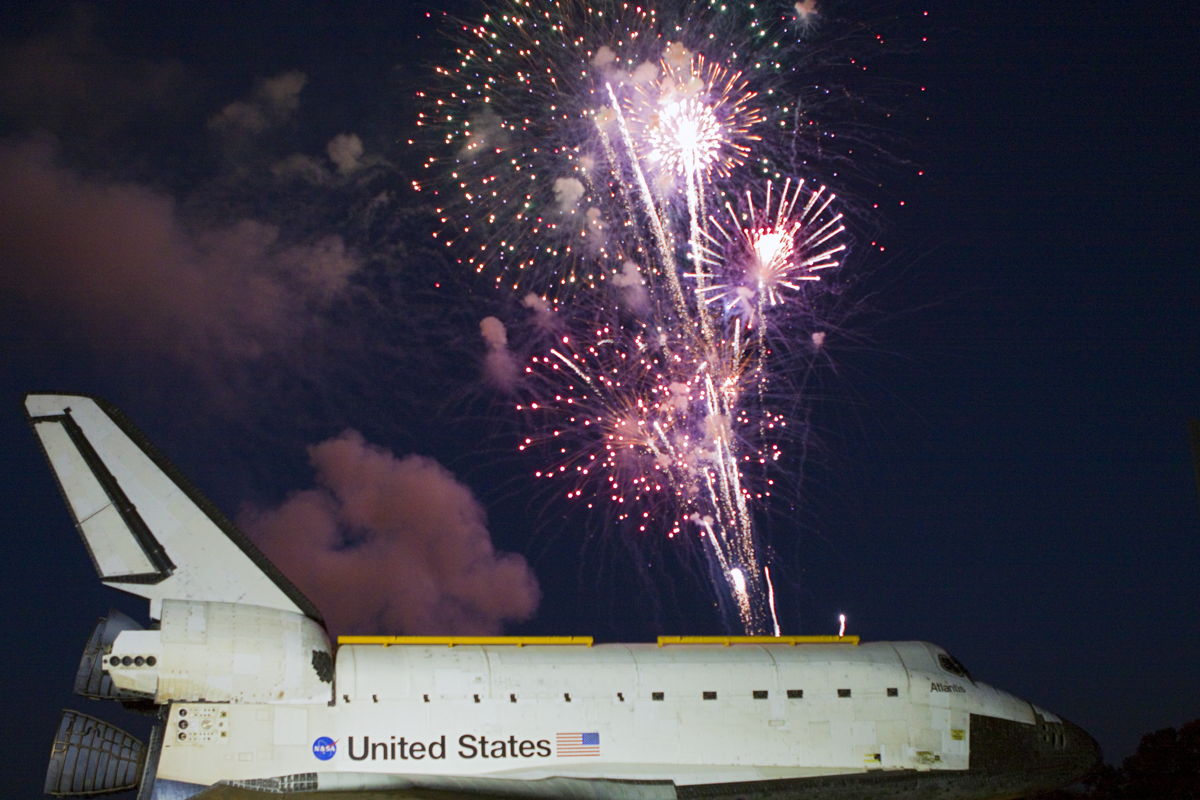 Friday, November 9, 2012: Fireworks marked the arrival of space shuttle Atlantis at the Kennedy Space Center Visitor Complex in Florida. Atlantis made a 10-mile trip from Kennedy's Vehicle Assembly Building to the visitor complex which will serve as its final home. Atlantis will go on display at Kennedy's Visitor Complex beginning in the summer of 2013. Image released Nov. 2, 2012.

— Tom Chao
Bedrock City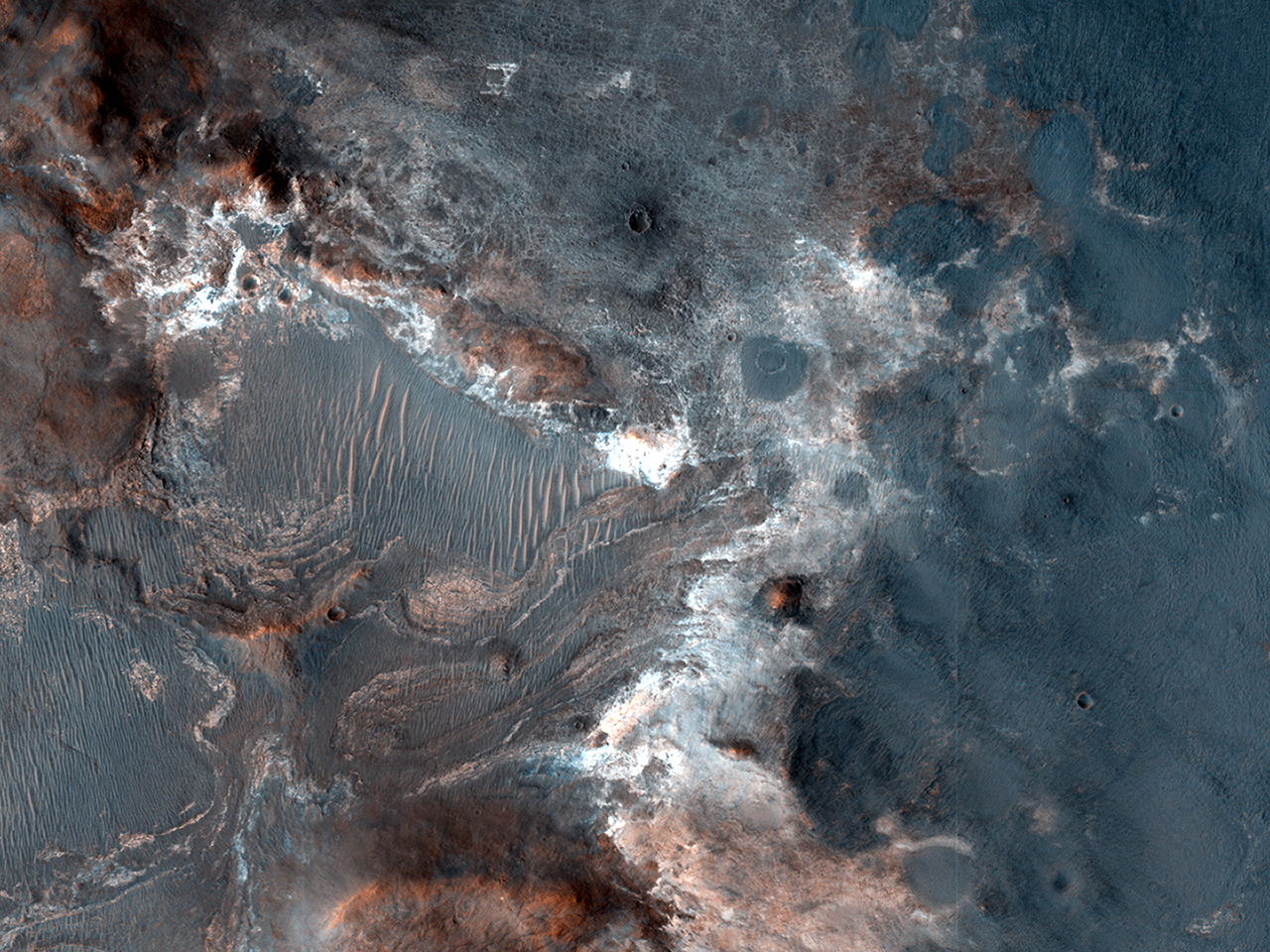 Monday, November 12, 2012: This image taken by the HiRISE camera aboard the Mars Reconnaissance Orbiter spacecraft shows a geologically interesting area of the Martian surface. Most of the planet's surface is covered with sand and soil, and only a few places show uncovered bedrock. Fractured basement rock, sedimentary layers and edges of scarps are all visible here.

— Tom Chao
That Wishful Wishing Well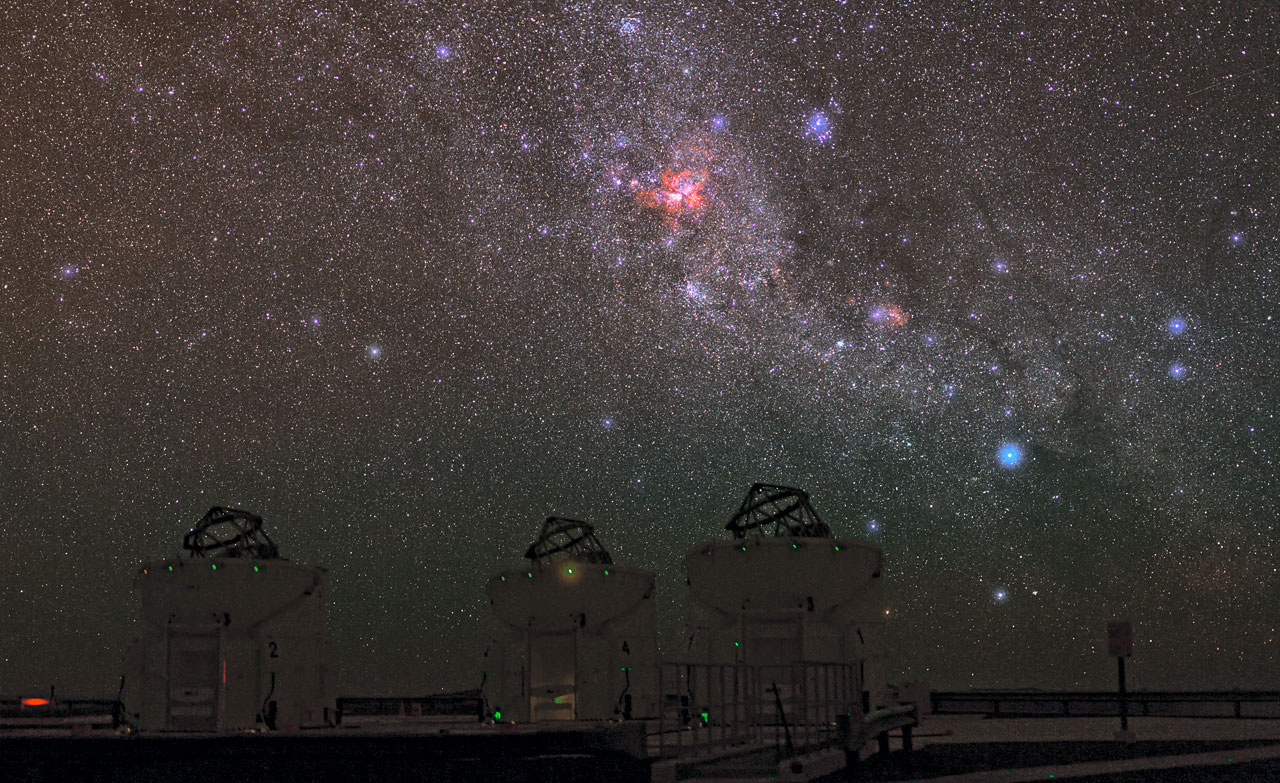 Tuesday, November 13, 2012: The sky over ESO's Paranal Observatory in Chile's Atacama Desert holds a dazzling array of celestial objects. The Carina Nebula glows most intensely red in the middle of the image. The nebula is the brightest of its kind in the sky and contains several of the most massive stars in the Milky Way, including Eta Carinae. Below Carina Nebula lies the Wishing Well Cluster (NGC 3532), and to the right Lambda Centauri Nebula (IC 2944), nicknamed the "Running Chicken" Nebula. Three of the four Auxiliary Telescopes of the Very Large Telescope Interferometer stand in the foreground.

— Tom Chao
From the (Hot) Air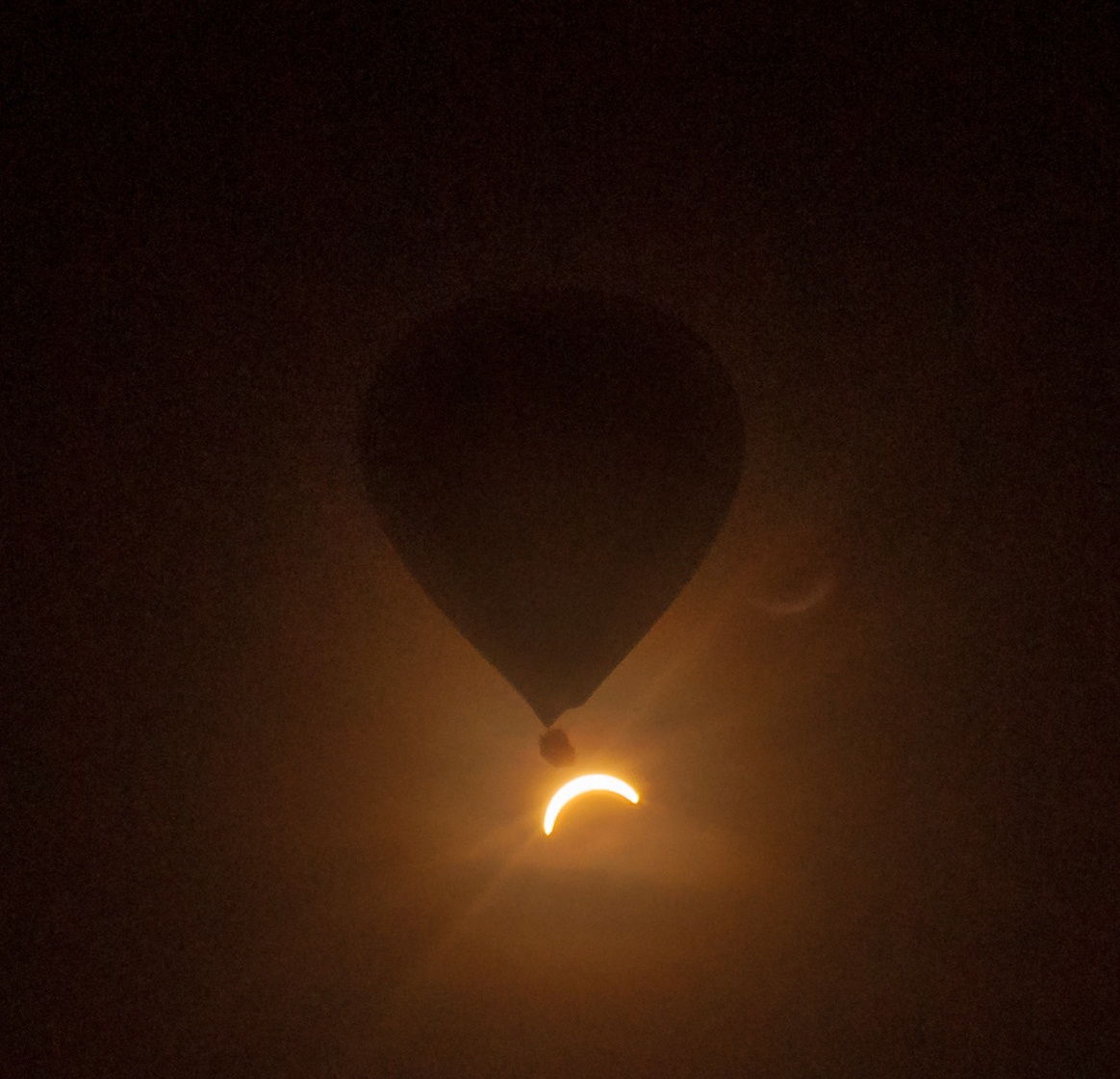 Wednesday, November 14, 2012
: SPACE.com reader Andrew Steel of Hot Air Balloon Cairns in Australia sent in this amazing photo of the eclipse taken on Nov. 13, 2012 (EST). He writes: "We had blue skies and great views of the full corona for the total solar eclipse from our hot air balloons." [
See our full gallery.
]
— Tom Chao
Time for Flying Rockets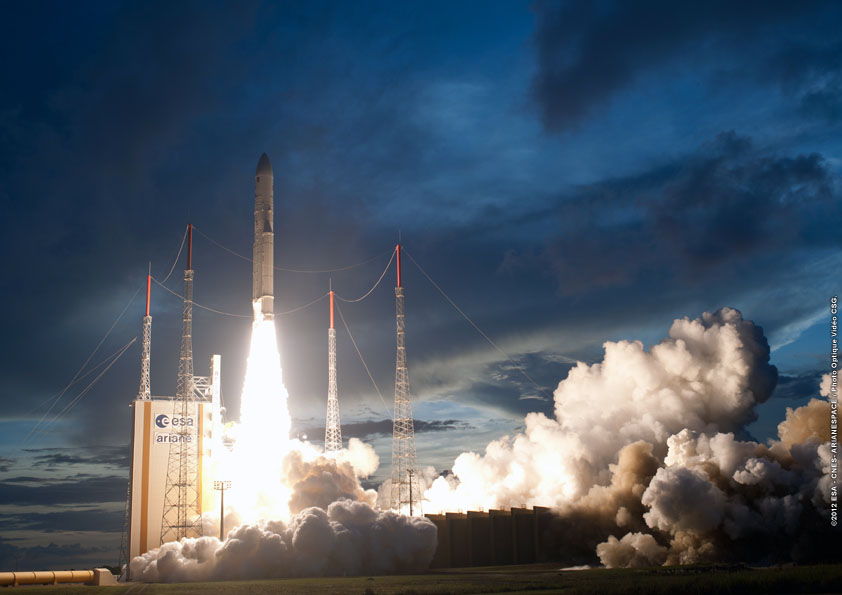 Thursday, November 15, 2012: An Ariane 5 rocket launched from Europe's Spaceport in French Guiana with two telecommunications satellites, Eutelsat 21B and Star One C3, on November 10, 2012. Flight VA210 represented Ariane 5's 52nd successful launch since December 2002.

— Tom Chao
The Color Purple
Friday, November 16, 2012: Supernova remnant W44 glows in space, seen here as the vast purple sphere on the left side of this image. W44 measures about 100 light-years across. This new image combines data from ESA's Herschel and XMM-Newton space observatories.

— Tom Chao
The Joshua Tree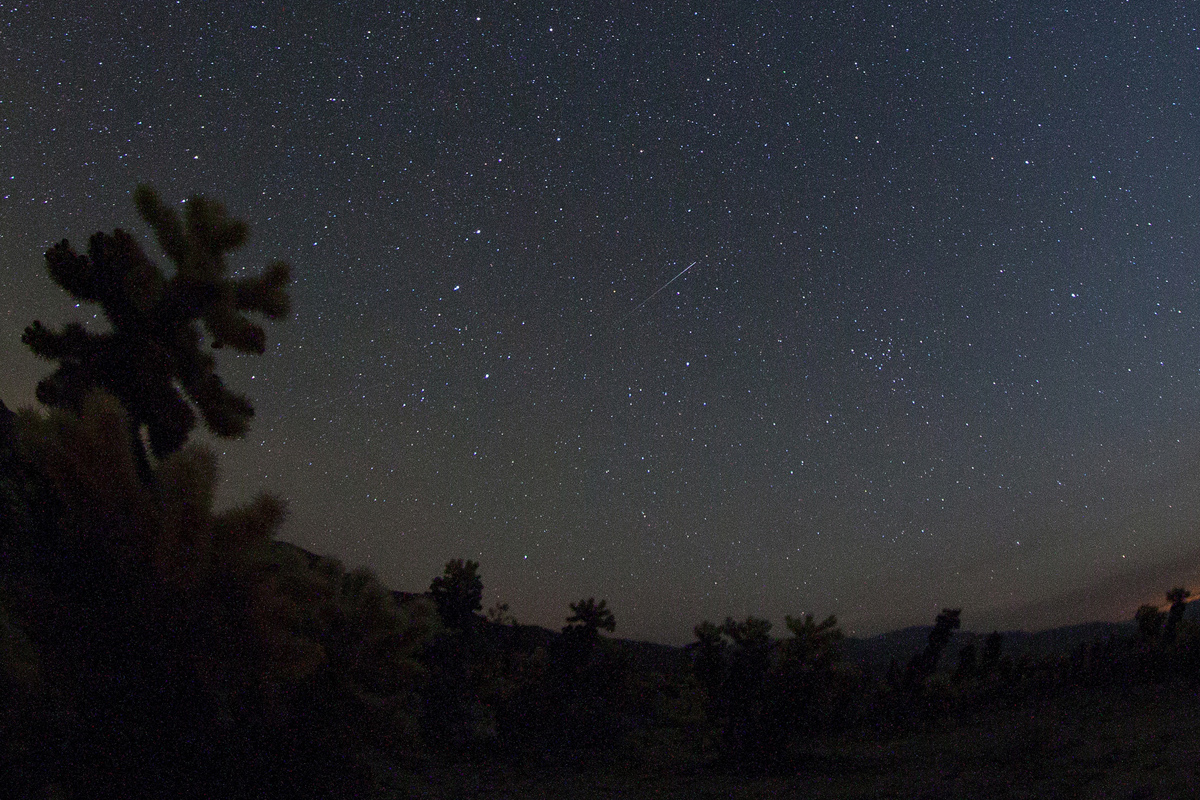 Monday, November 19, 2012
: Astrophotographer Jason Hullinger took some photos of the Leonid meteor shower on November 17, 2012, in Joshua Tree National Park, CA. [See
full gallery
.]
— Tom Chao
Get in the Ring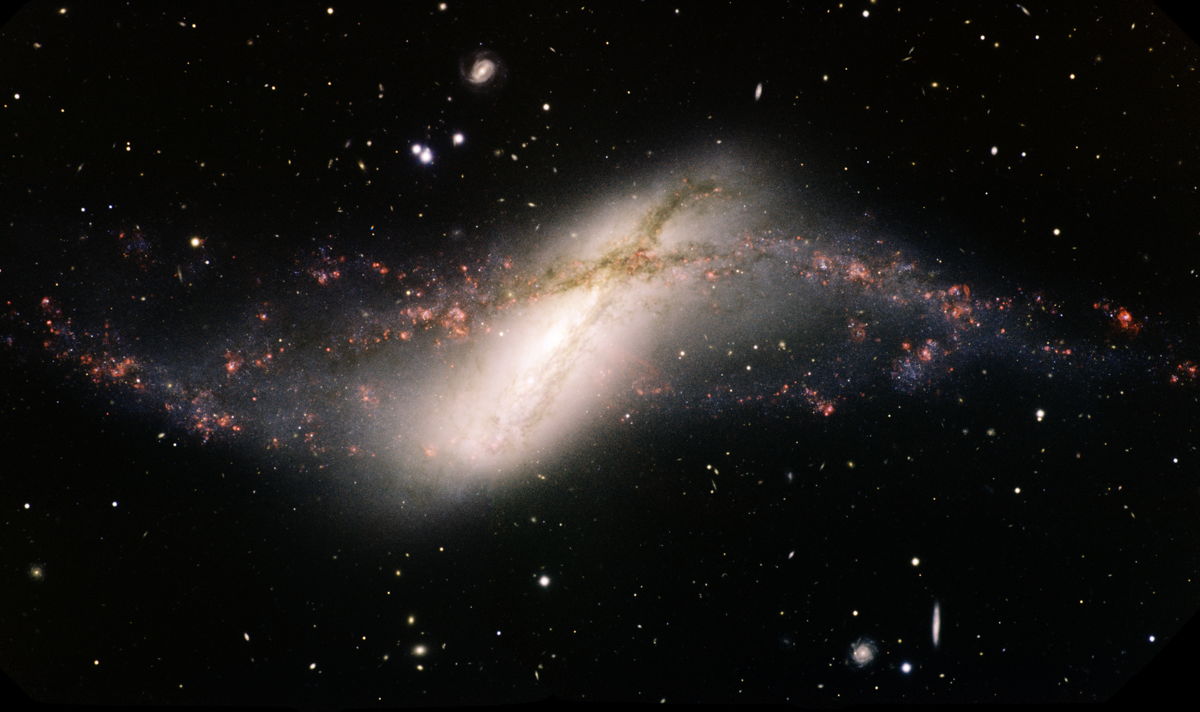 Tuesday, November 20, 2012: The Gemini North telescope obtained this image of the polar ring galaxy NGC 660 in August 2012. NGC 660 lies 20 million light-years away in the constellation Pisces. Polar ring galaxies appear rarely, with stars, gas, and dust orbiting in rings over their poles. Such galaxies may have formed when two galaxies merged at right angles, or when a host galaxy stripped material from a smaller galaxy.

— Tom Chao.
Ghost World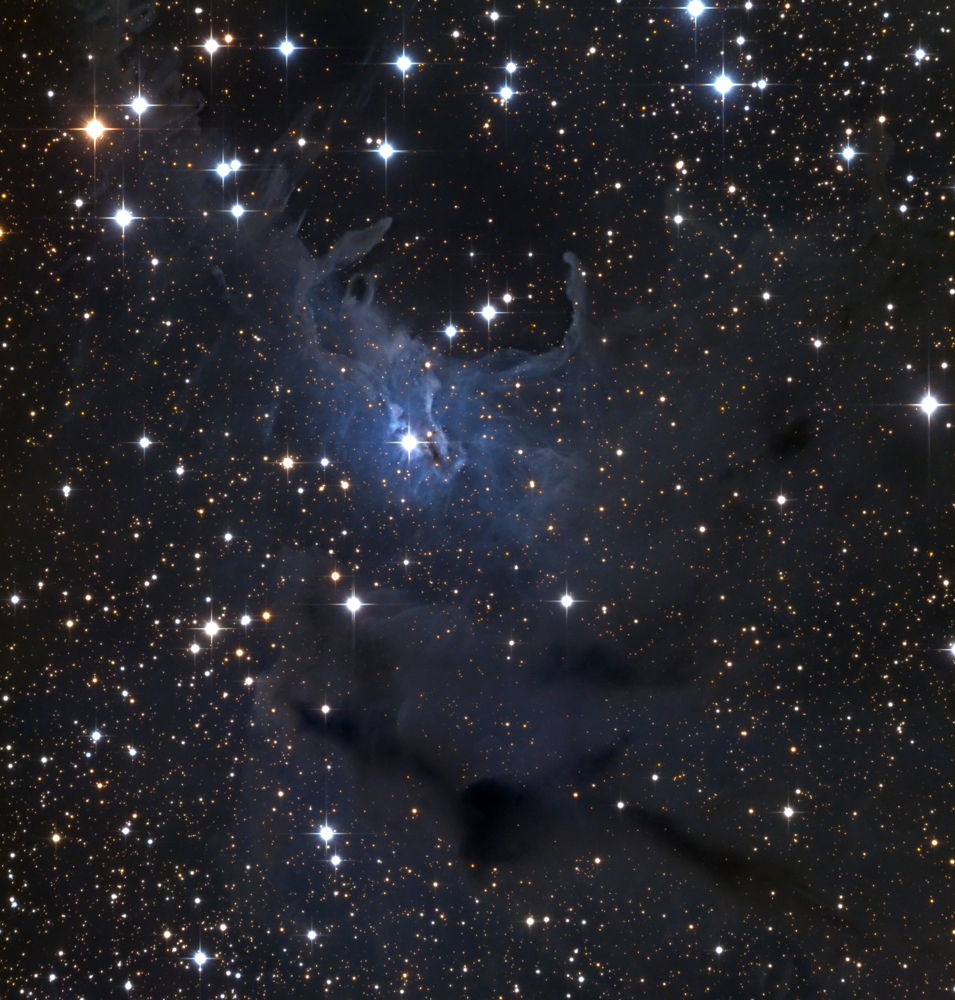 Wednesday, November 21, 2012: Reflection nebula vdB4 is a associated with young open star cluster NGC 225, often called the Sailboat Cluster, in constellation Leo Minor. Image obtained in October 2012.

— Tom Chao.
Down on the Ground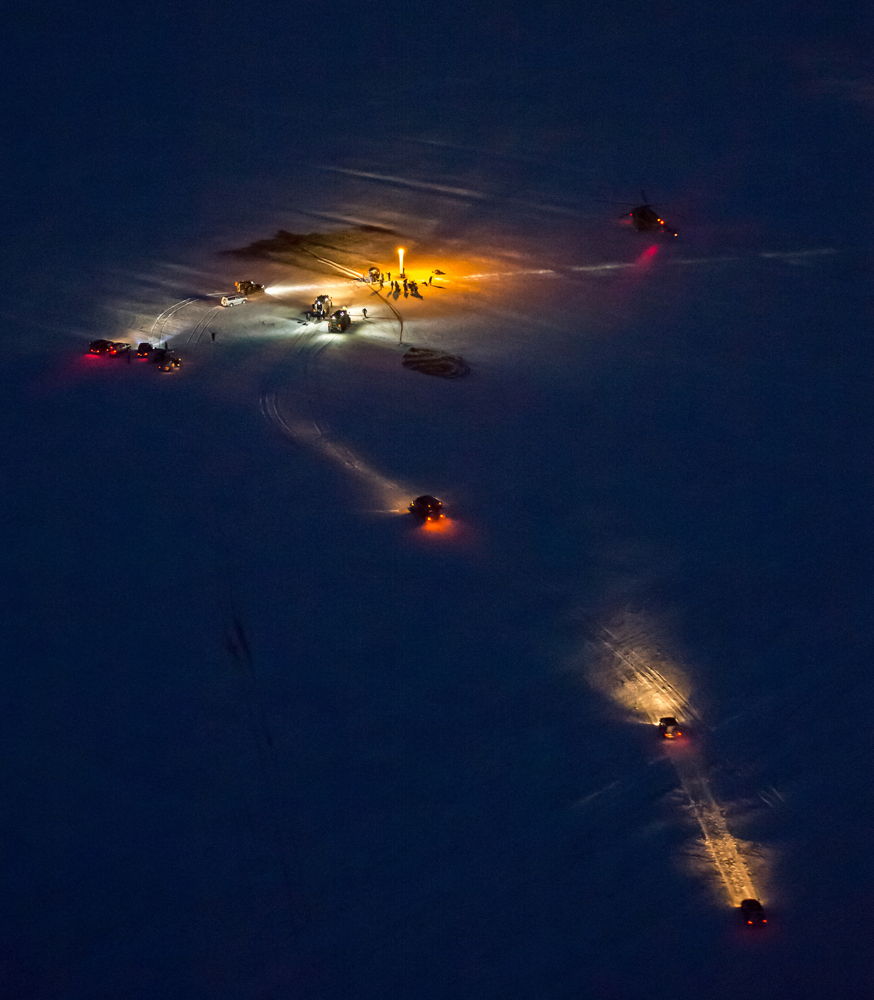 Thursday, November 22, 2012: Happy Thanksgiving from SPACE.com! The three Expedition 33 spaceflyers who returned in a Soyuz capsule on Nov. 19, 2012, likely gave many thanks for their safe return from the International Space Station. Expedition 33 Commander Sunita Williams of NASA and Flight Engineers Akihiko Hoshide of JAXA (Japan Aerospace Exploration Agency), and Yuri Malenchenko of ROSCOSMOS (Russian Federal Space Agency) landed in a remote area near the town of Arkalyk, Kazakhstan, during darkness, after spending four months in space. Vehicle headlights and an inflatable light tower illuminate the landing area.

— Tom Chao
Strange Lights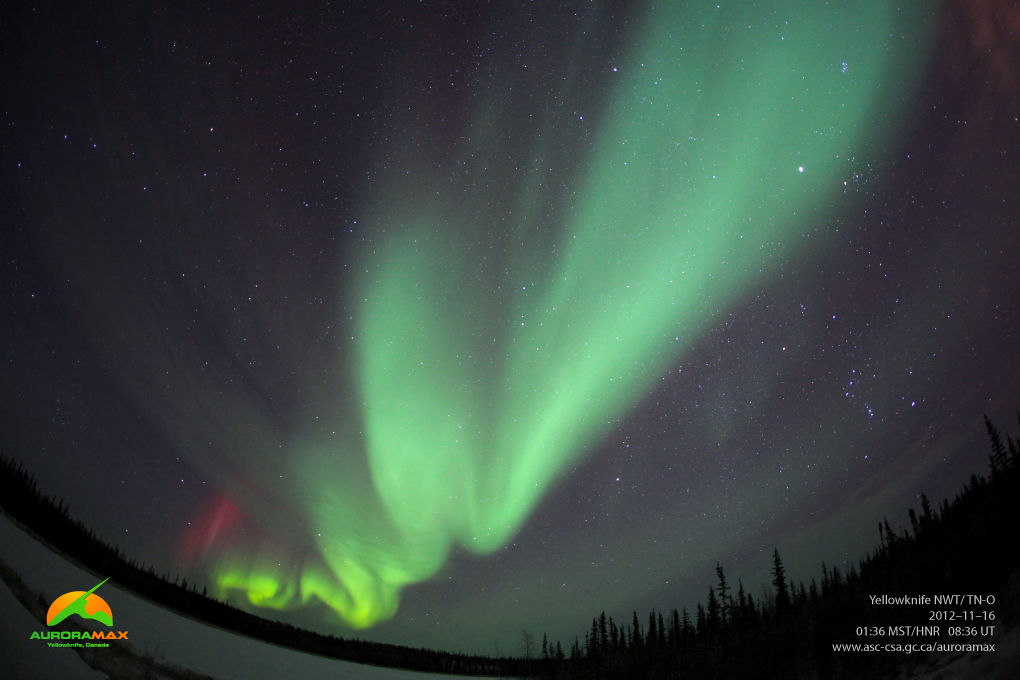 Friday, November 23, 2012
: AuroraMAX automated camera tweeted this photo and wrote: "AURORAMAX GALLERY • Latest image of aurora borealis above Yellowknife, NWT taken at 01:36 MST on November 16, 2012." [
More Amazing Aurora Photos of Nov. 2012
]
— Tom Chao.
Things Behind the Sun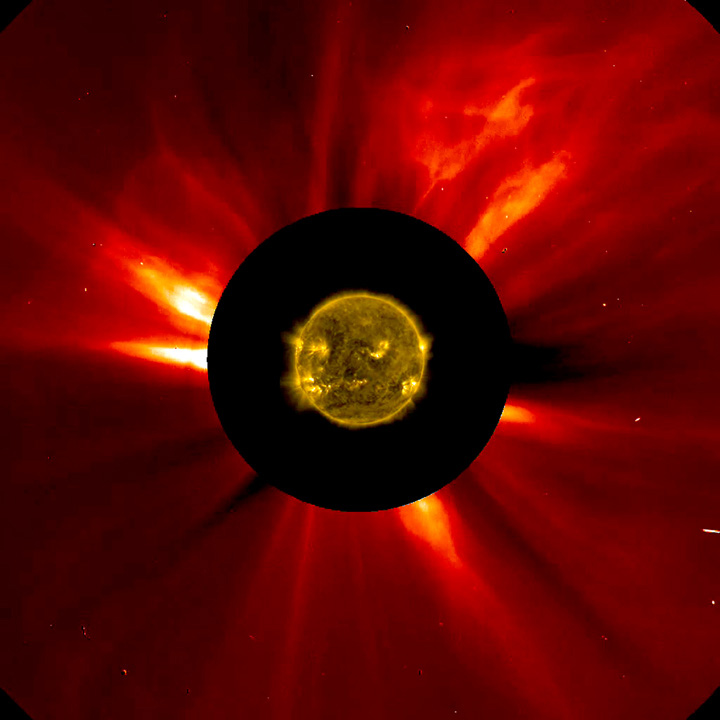 Monday, November 26, 2012: Several coronal mass ejections (CME) erupted out of the sun in just over a day on Nov. 8-9, 2012, the largest of which was a halo CME. This CME appears to have originated from an active region out of view on the left side of the sun, headed behind the sun. In a halo CME, ejected material appears to form a roughly circular shape around the sun, as it is moving directly toward or away from the observer (not because it is surrounding the sun). SDO's video of the sun in gold in extreme UV light is superimposed on a view of the corona from SOHO's LASCO instrument in red.

— Tom Chao
Mini-Bar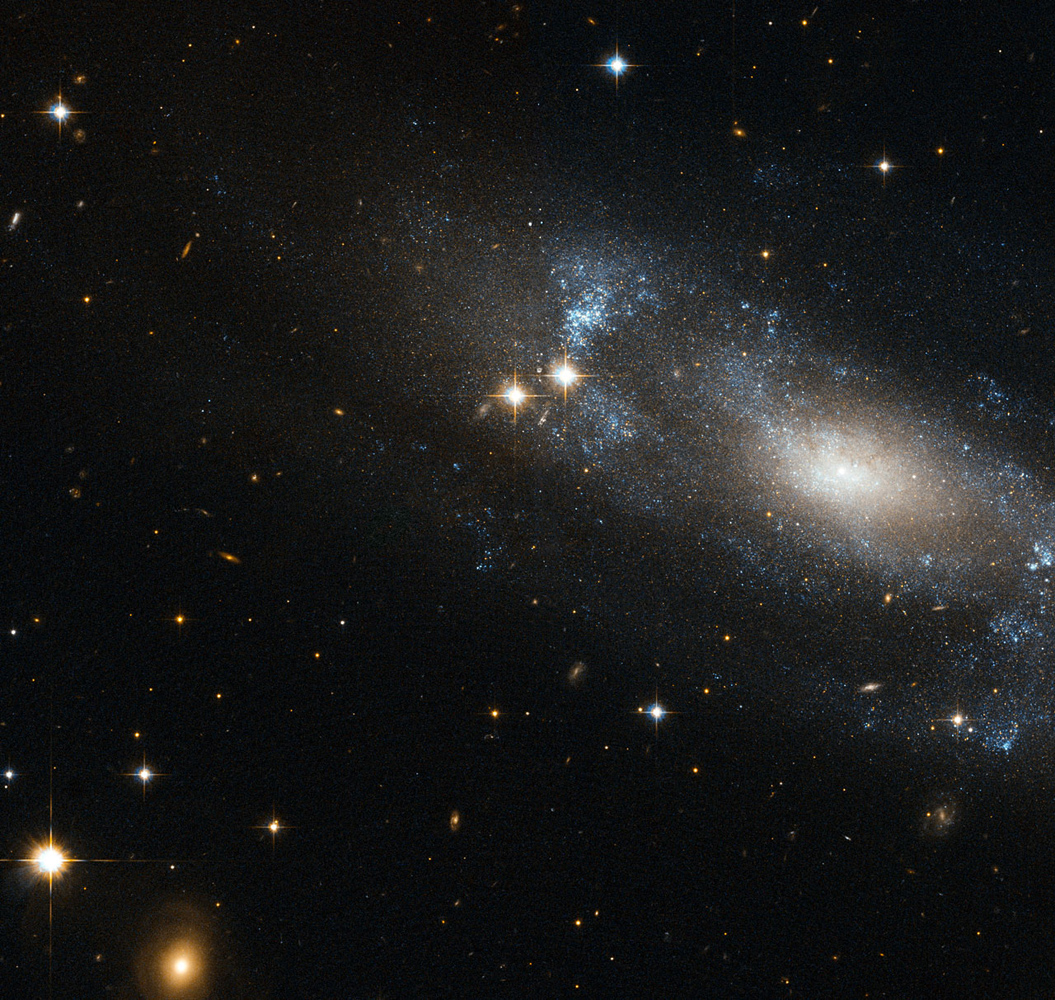 Tuesday, November 27, 2012: Spiral galaxy ESO 499-G37 has faint, loose spiral arms seen here as bluish features swirling around the galaxy's nucleus. A bright elongated nucleus represents the galaxy's most characteristic feature. Recent studies indicate that ESO 499-G37's nucleus sits within a small bar that stretches up to a few hundreds of light-years, however that is only about a tenth the size of a typical galactic bar.

— Tom Chao
Looking for Clues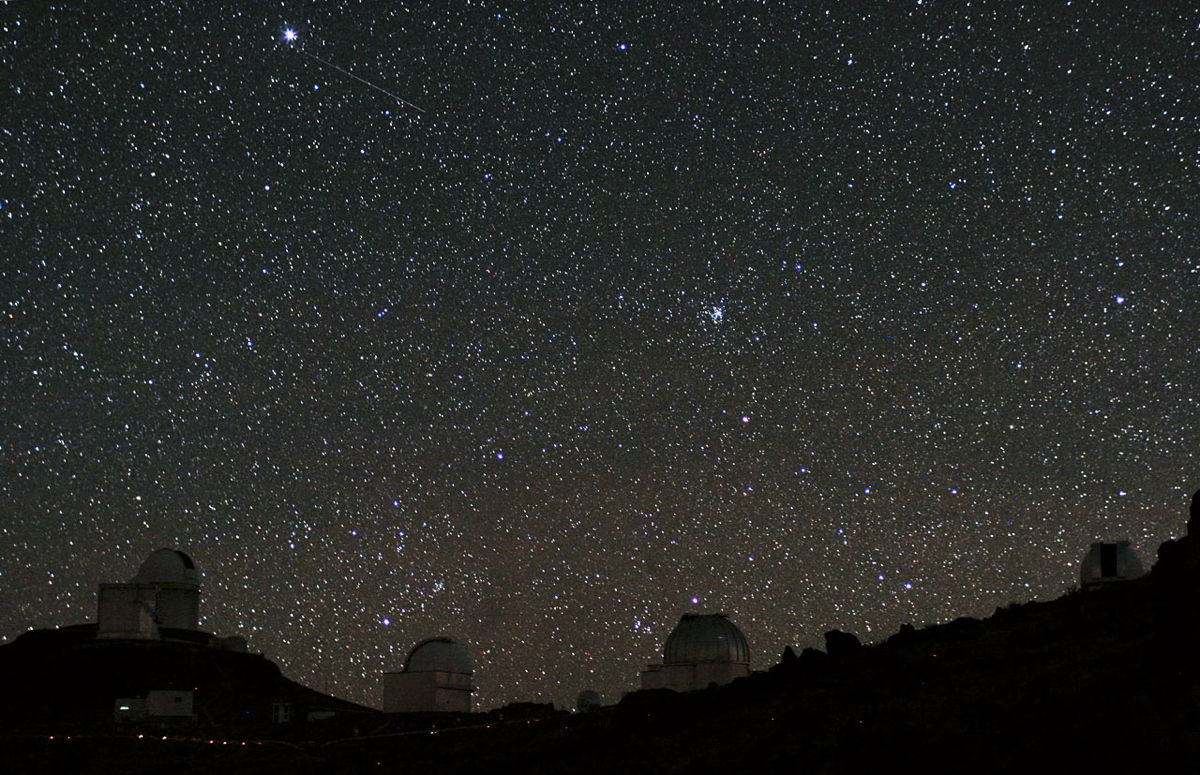 Wednesday, November 28, 2012: The ESO 3.6-metre telescope with the HARPS spectrograph and the space telescope CoRoT have been captured in the same shot. The High Accuracy Radial velocity Planetary Search (HARPS) spectrograph, an exoplanet hunter, is an instrument on ESO's 3.6-meter telescope at the left of the photo. The light trail above is not a meteor but rather CoRoT, the Convection Rotation and planetary Transits space telescope. CoRoT searches for planets by stars that dim when planets pass in front of them — the transit method. On the night that this photograph was taken, HARPS was being used to follow up exoplanet candidates detected by CoRoT.

— Tom Chao
In a Whirl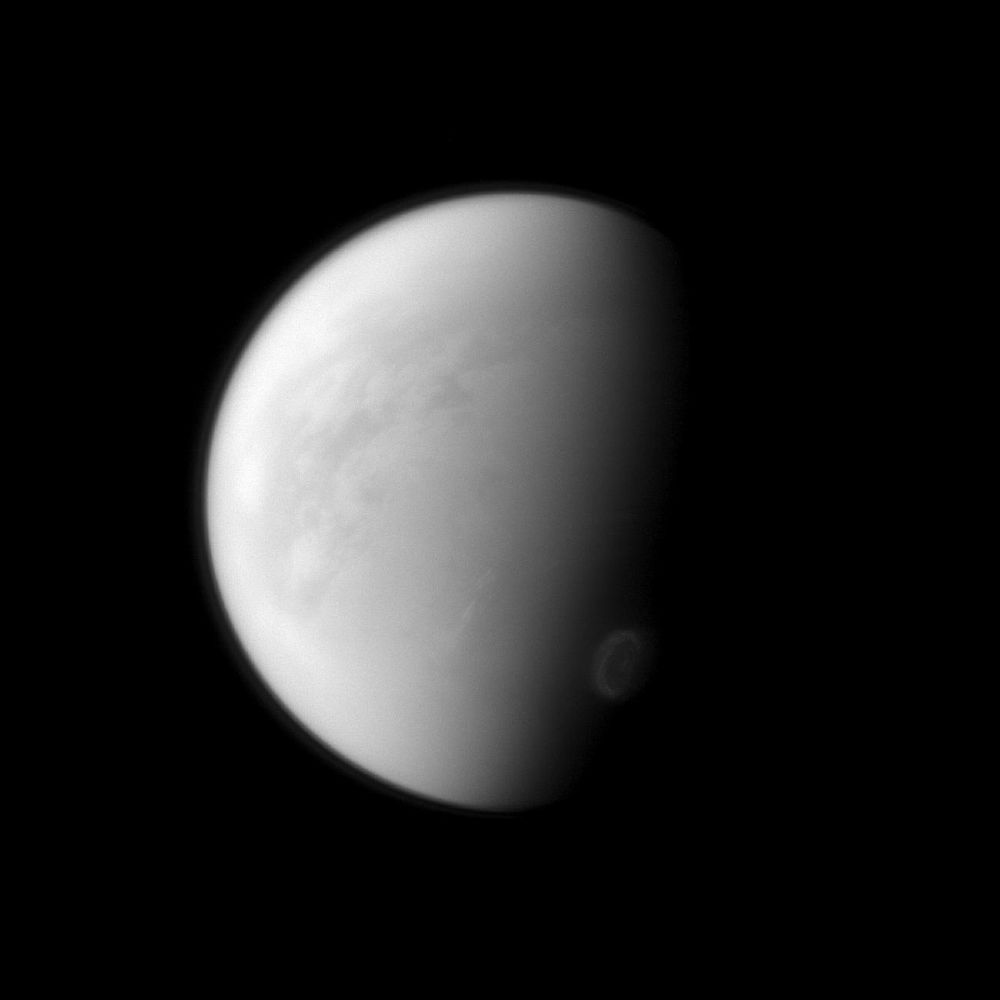 Thursday, November 29, 2012: A vortex swirls at the south pole of Saturn's moon Titan stands out brightly at lower right in this photo. Cassini spacecraft, which took the photo on Aug. 31, 2012, will monitor the development of the south polar vortex to analyze seasonal changes on the ringed planet's largest moon.

— Tom Chao
Put on the Red Light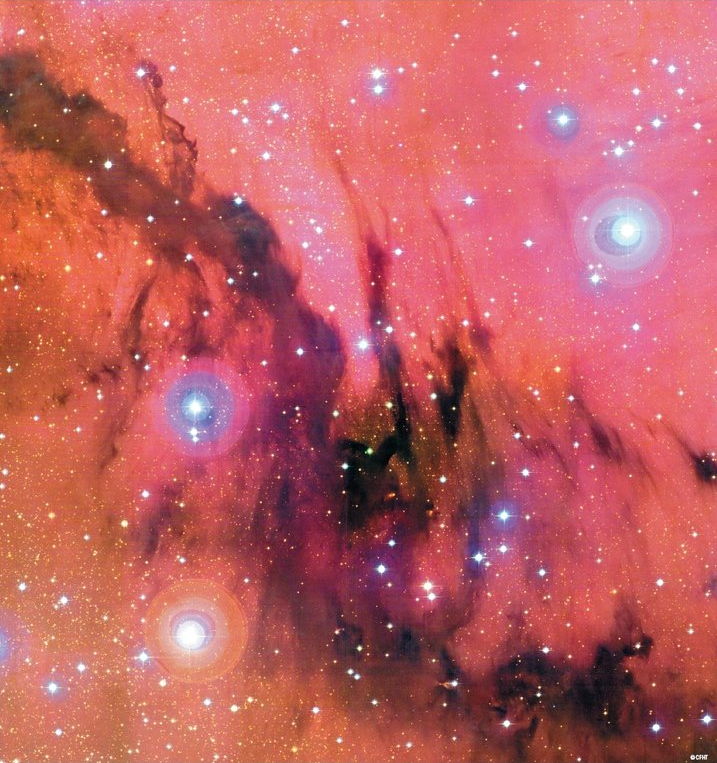 Friday, November 30, 2012: Giant, dense molecular cloud NGC 7000 lies in the heart of an active star formation region. Ultraviolet radiation from close newly formed massive stars ionizes the ambient atomic hydrogen and causes it to glow redly.

— Tom Chao