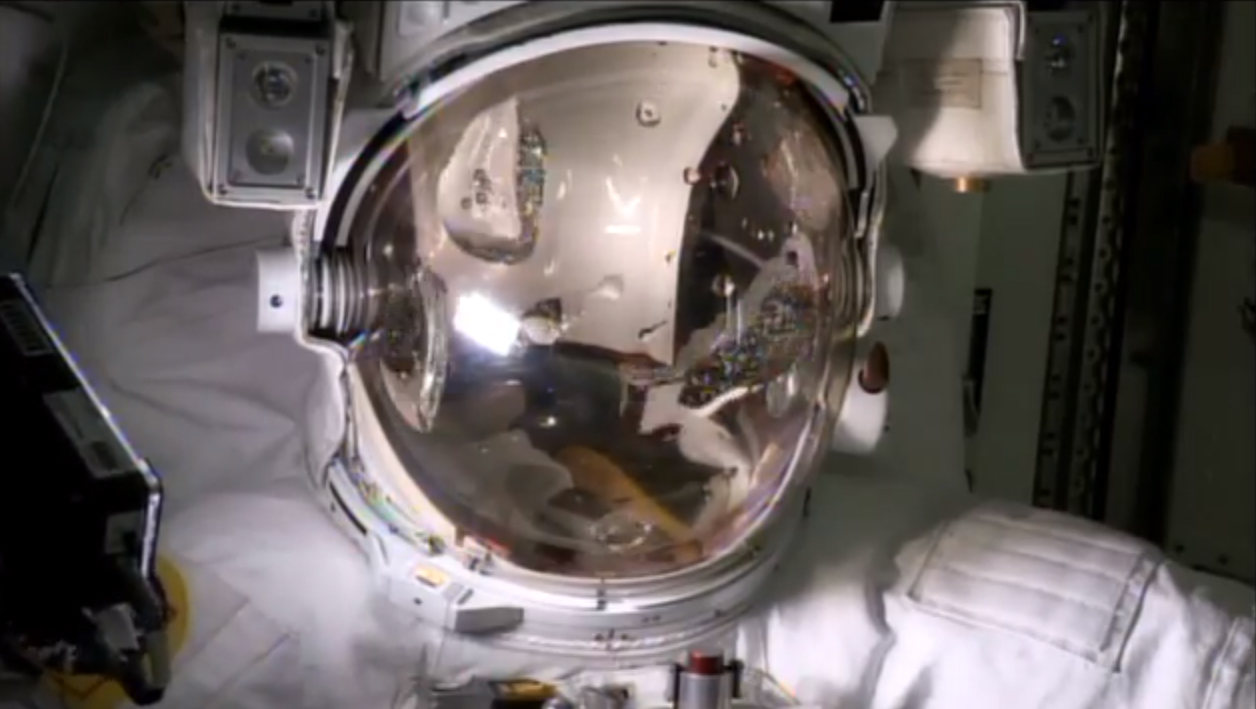 NASA is hosting a media teleconference today to discuss the findings of an investigation into a dangerous spacesuit water leak that caused the near-drowning of an Italian astronaut. While on a spacewalk outside of the International Space Station in July 2013, European Space Agency astronaut Luca Parmitano's spacesuit helmet started to fill with water, obscuring his eyes, ears, mouth and nose.
NASA launched an investigation into the mechanical cause of the leak, and also formed a board of experts to recommend changes that will prevent this kind of incident in the future. The engineering investigation concluded that a clogged filter caused the leak, however, officials are still unsure of the source of contamination, space agency officials have said. NASA officials will present the mishap board's findings today (Feb. 26) at 2 p.m. EST (1900 GMT) and you can listen live on Space.com via NASA.
"NASA is concluding the mishap investigation and will share the board's detailed report of evidence and lessons learned with human spaceflight stakeholders inside and outside the agency," NASA representatives said in a statement. "Information from the report will be integrated into the engineering investigation and directly benefit the ongoing search for a root cause." [Watch a video of Parmitano talking about the spacesuit leak]
Teleconference participants include:
Chris Hansen, chairman of the Mishap Investigation Board
William Gerstenmaier, associate administrator for NASA's Human Exploration and Operations Mission Directorate
Michael Suffredini, International Space Station program manager
Follow Miriam Kramer @mirikramer and Google+. Follow us @Spacedotcom, Facebook and Google+.