Filming a rocket launch only looks easy.
Despite tangled microphones and other technical issues, however, Kerbal Space Program 2's audio director Howard Mostrom managed to capture a dramatic United Launch Alliance (ULA) Atlas V rocket launch that will feature in the forthcoming game.
"Super loud," Mostrom says in a YouTube video (opens in new tab) after listening to his footage of the Oct. 4, 2022 double satellite launch, adding, "Oh yes — there's a lot to work with."
KSP2, as the game is known to Kerbal fans, will finally release in early access for PC gamers on Feb. 24 after years of anticipation and delays. Like its predecessor, KSP2 will teach gamers orbital mechanics by using Kerbal astronauts ("Kerbonauts") who are famous for their hairstyles and wild reactions when they undergo extreme forces of gravity during launches and landings.
Read more: Kerbal Space Program 2 will launch Kerbonauts with wild new hairdos and emotions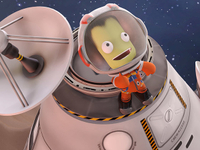 (opens in new tab)
Kerbal Space Program | $39.99 from Green Man Gaming (opens in new tab)
While we wait for KSP 2's release, you can get on board with the original. Recreate real space missions or just watch your creations explode in the pursuit of the Mun and beyond in this space exploration game.
Mostrom not only received special permission from ULA to film the launch, but he also toured a Starliner facility to see the progress that Boeing is making with the capsule, which is scheduled to send NASA astronauts to the International Space Station this April.
"This is a great opportunity for me to, from the source, have something that I can start with and manipulate and make our own," Mostrom said on YouTube of the rare behind-the-scenes looks he got at real space programs, which most gaming companies don't have access to.
But the popular game by Intercept Games and Private Division comes by the access honestly, after more than a decade of impressing space engineers with its original Kerbal Space Program. The game has partnered with NASA, which once used Kerbal to educate a new audience about SpaceX Crew Dragon flights, and the European Space Agency on numerous missions.
Employees of SpaceX and other aerospace companies are known to be Kerbal fans, according to CNET (opens in new tab). The game is also popular among university physics professors and high school teachers, not to mention TikTokers, who have racked up nearly 9 million views (opens in new tab) of Kerbal content.
Related: Best space games 2023: Outer Wilds, No Man's Sky, Kerbal Space Program and more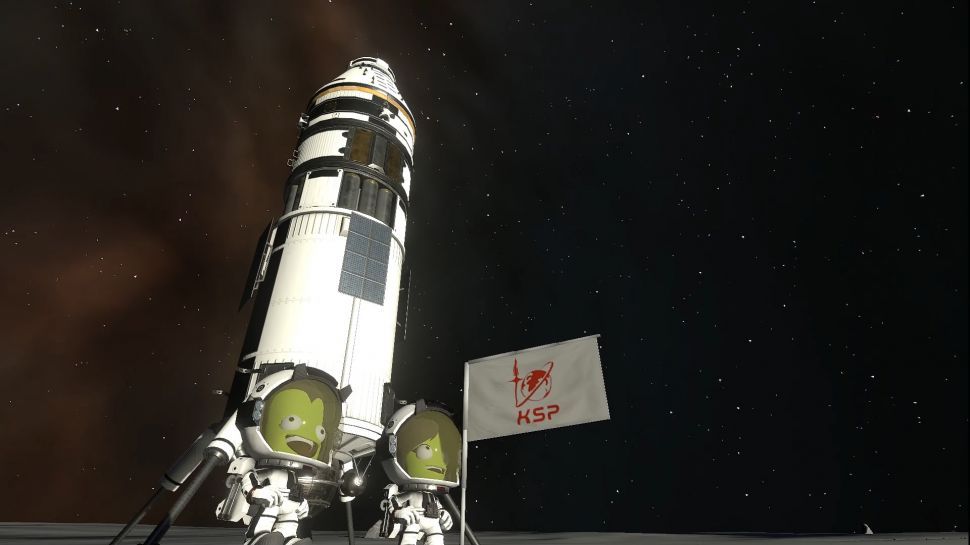 The Early Access phase of KSP2 will see users encounter numerous major upgrades such as interstellar travel, space settlements, new star systems, modding and multiplayer gaming, along with the opportunity to give feedback to developers before they release the game more widely for consoles.
Compared with its predecessor, KSP2 is supposed to include more tutorials, a simplified user interface and other improvements for new players, according to the developers. There also will be plenty of customizable parts for space gearheads, including different engines, fuel types and even a new "blueprint view" for rocket builders.
When fully ready, KSP2 will be available on PlayStation5, XboxSeries X|S and PC and will have family-friendly content to get your budding engineer interested in rocket science.
Elizabeth Howell is the co-author of "Why Am I Taller (opens in new tab)?" (ECW Press, 2022; with Canadian astronaut Dave Williams), a book about space medicine. Follow her on Twitter @howellspace (opens in new tab). Follow us on Twitter @Spacedotcom (opens in new tab) or Facebook (opens in new tab).