Celebrations are underway across the country for Apollo 11's 50th anniversary, a report details how climate-change language is being suppressed by the Trump administration and a partial lunar eclipse dazzles viewers across several continents and oceans. These are just some of the top space stories this week from Space.com.
This week is the 50th anniversary of Apollo 11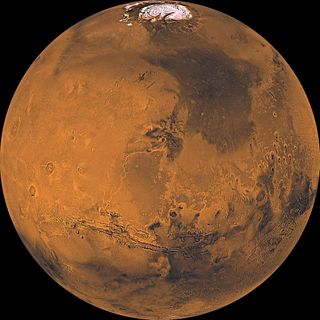 The weeklong celebrations of Apollo 11's 50th anniversary have many looking into the future — and farther away from Earth. As NASA makes tributes to the iconic mission that brought the first humans to the moon on July 20, 1969, the space agency and its chief are pushing for a Martian landing in the 2030s.
Full Story: 50 Years After Apollo 11, a Mars Landing Is the Next Giant Leap, NASA Chief Says
See Also: Michael Collins' Views on Apollo 11, From 60 Miles Up and 50 Years On
See Also: Apollo 11 Is Turning 50. Why All the Moon-Landing Anniversary Hype?
Plus: Apollo 11 at 50: A Complete Guide to the Historic Moon Landing
Partial lunar eclipse on Apollo 11 launch anniversary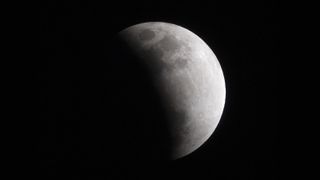 Spectators in South America, Europe, Africa and Asia marveled at a partial lunar eclipse this week as the full "Thunder Moon" passed through part of Earth's shadow. The celestial event occurred on Tuesday (July 16), exactly two weeks after the total solar eclipse that passed over Chile and Argentina and 50 years to the day after Apollo 11 launched towards the moon.
Full Story: Partial Lunar Eclipse Puts on a Moon Show 50 Years After Apollo 11 Launch
See Also: Aquila the Eagle Flies High in the Southern Sky This Week
SpaceX test fires 'Starhopper'
A 5-second test of a SpaceX Mars-traveling vehicle prototype created a bright orange fireball but the test otherwise seemed to be successful. Though perhaps not intentionally, the test was conducted on Tuesday (July 16), 50 years to the date after Apollo 11's historic launch towards the moon.
Full Story: SpaceX Test-Fires 'Starhopper' Starship Prototype, Creates Big Fireball
See Also: SpaceX Says Faulty Valve Led to Crew Dragon Test Accident
Crackling currents over Jupiter
Just shy of every two months, NASA's Juno spacecraft completes an orbit around the gas giant Jupiter. According to a study published July 8, researchers found that the turbulent electrical currents flowing through Jupiter's outer atmosphere are not as powerful as they expected. This phenomena nevertheless produces vibrant auroras on the planet.
Full Story: Juno Finds Mysterious, Unexpected Currents Crackling Through Jupiter's Magnetosphere
Color-change history of planet Earth
When Apollo missions orbited the moon, astronauts saw a swirl of blue, and modern satellites show the green and brown colors caused by the terrain and human activity on our planet. But Earth didn't always appear this way, and recently, researchers chose to map out the color changes over the billions of years Earth has existed to facilitate the search for life on other planets.
Full Story: Earth's Changing Colors Could Help Us Find Alien Life
NASA chief comments on a surprising announcement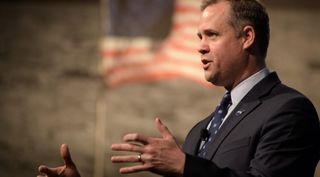 NASA human spaceflight head Bill Gerstenmaier was reassigned in a move made to address cost and scheduling issues linked to the agency's goal of sending crewed missions to the moon by 2024, according to NASA Administrator Jim Bridenstine. He issued this commentary on July 12, two days after he announced the reassignment, which surprised many in the space industry.
Full Story: NASA Chief Says Leadership Changes Linked to Urgency in Exploration Programs
New X-ray observatory reaches space
Last weekend, a joint Russian and German all-sky survey mission launched successfully into space aboard a Proton rocket. The Spektr-RG project experienced several launch delays before finally taking off on July 13.
Full Story: Russia Launches Spektr-RG, a New X-Ray Observatory, into Space
First lunar lander for India may launch next week
India's Chandrayaan-2 moon mission is now scheduled for liftoff on Monday (July 22) after a launch delay due to a technical glitch. If successful, the mission will be the nation's first lunar lander and rover.
Full Story: India to Launch Chandrayaan-2 Moon Lander Mission July 22
Achievability of Artemis 2024 goal up for debate
As NASA and the public celebrate the spaceflight program that put the first humans on the moon, the planning for a crewed lunar return in underway. Opinion varies about the feasibility of NASA's 2024 goal for its Artemis program, which is purposefully named after Apollo's sister in Greek mythology.
Full Story: 50 Years After Apollo, Can NASA Return to the Moon by 2024?
Climate change reports suppressed by Trump administration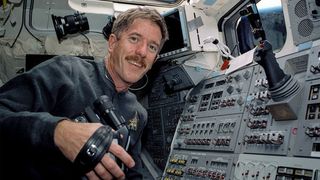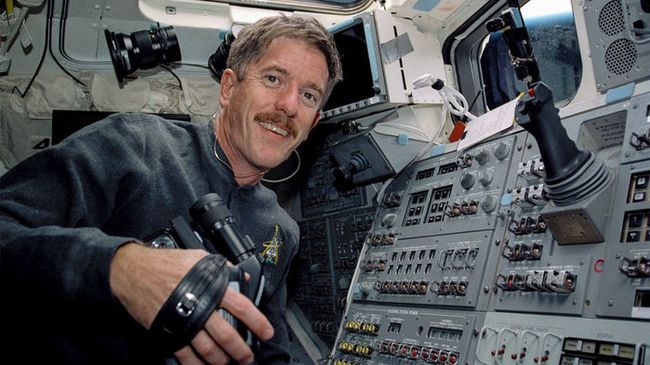 Trump administration officials are altering press releases from the U.S. Geological Survey, according to a recent Climate Wire report. In particular, the report describes the removal of references to climate change.
Full Story: It Sure Seems Like the Trump Administration Is Suppressing Reports of Climate Change at USGS