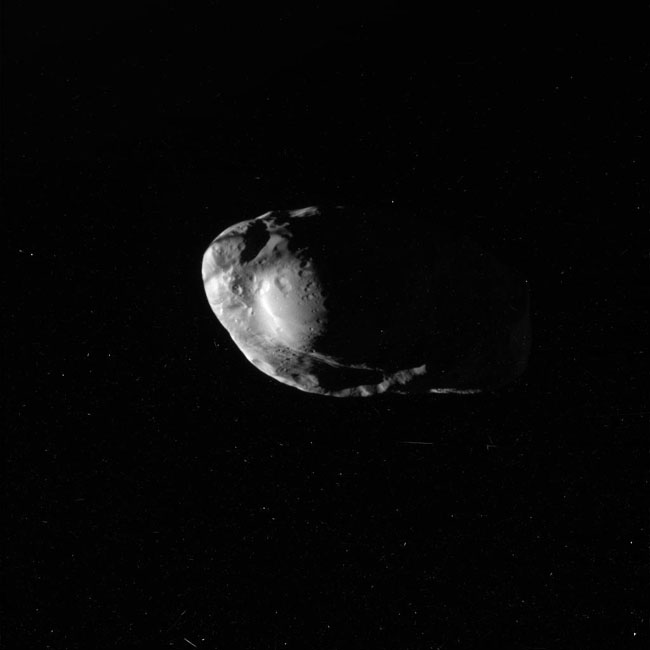 New images from NASA's Cassini spacecraft offer close-ups of two of Saturn's moons.
The pictures, raw and unprocessed, were released today.
A picture of the moon Prometheus was taken from a distance of about 23,000 miles (36,000 km). Prometheus is a potato-shaped satellite is about 63 miles (102 km) long. It is embedded in Saturn's rings.
A photo of Dione was mad from about 29,000 miles (46,000 km) away.
Dione is an icy ball. It has a radius of 348 miles (560 kilometers) and orbits Saturn every 2.73 days from 234,505 miles (377,400 kilometers) away.
Dione's average surface temperature is minus 303 Fahrenheit (-186 Celsius). It is covered by smooth plains and not too many craters ? all a sign of cryovolcanism, or an outpouring of icy liquid from the interior.