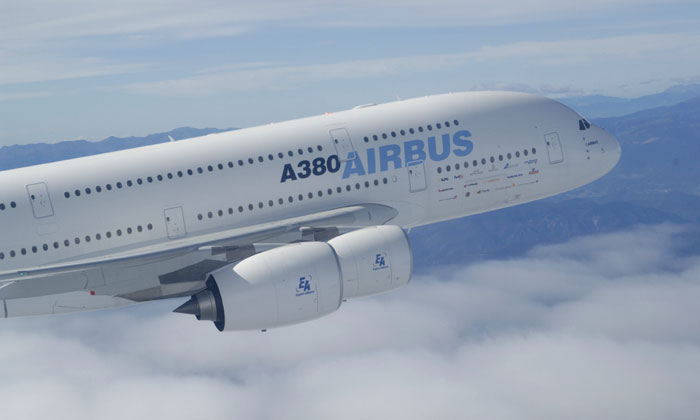 Airbus has received its first preliminary order from an unidentified customer for a VIP-configured A380 ultra-large airliner.
Details of the arrangement are vague, but Airbus chief operating officer for customers John Leahy told Flight's online news service Air Transport Intelligence that he has a letter of intent to supply a VIP version of the jet. "The problem is that when a VIP customer wants one, he wants it tomorrow," he says. "He doesn't want to have to wait."
Leahy will not say whether, or when, the agreement is likely to be confirmed and has provided no information about the nature or location of the potential customer. Airbus recently referred to the corporate version of the A380 as the "Flying Palace".
Meanwhile, investment company Petters Group Worldwide (PGW) has become the first US customer for the A318 Elite following its order for one aircraft.
Minneapolis, Minnesota-based PGW plans to use the aircraft for corporate flights within the USA, and to Asia and Europe.
The deal takes the order book for Airbus's Corporate Jet family this year to nine aircraft.