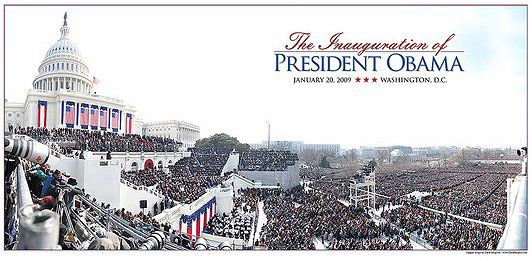 WASHINGTON ? Some 30 leaders from across the U.S. military, intelligence, civil and commercial space arenas have come together to urge U.S. President Barack Obama to address the systemic problems they say are now plaguing the entire U.S. space enterprise.
The nonpartisan, independent Committee for U.S. Space Leadership, composed of current space industry professionals and former top military and civil space officials, has concluded the U.S. space industrial work force problems, looming gaps in important space-based capabilities and widespread program overreach can only be remedied by increased White House involvement.
Failure to act, the group said in a memo to the president, could result in further erosion of U.S. leadership in space. The memo, a copy of which was provided to Space News, is being circulated on Capitol Hill and among White House officials.
Recent studies such as the so-called Allard Commission chaired by former Martin Marietta chief A. Thomas Young have come to similar conclusions on U.S. space management and leadership but were focused more narrowly on national security. The Committee for U.S. Space Leadership is more broadly focused, encompassing all U.S. space activities, said retired U.S. Air Force Lt. Gen. Michael Hamel, a member of the group and a former commander of Air Force Space and Missile Systems Center in Los Angeles. The committee is making broad recommendations, avoiding the specific organizational and programmatic ones made by previous panels.
"I think there's widespread recognition that we have serious issues and challenges across the space community," Hamel said in a Feb. 19 interview. "What's been a little bit different about what we've tried to advocate is although we have distinctive space sectors in military, civil, intelligence, commercial, the fact is these are all highly interconnected. Many of the problems we see in one sector are paralleled in others."
The committee held briefings with U.S. House and Senate staffers Feb. 9, and is now considering its options for how to proceed.
The group's memo to the president says the United States' space sectors are in worse shape today than they were a decade ago. Space provides direct, tangible benefits to the country, including a $250 billion annual global market, an innovative and highly skilled work force, expanded knowledge about the Earth and solar system, and the ability to rapidly and effectively respond with military force anywhere on the planet, the memo says. But these benefits were derived largely from Cold War competition with the Soviet Union, guided by presidential involvement.
The nation today is at a critical point in the evolution of space as a national enterprise, the memo says. Space is closely linked to items on Obama's agenda including the economy, national security, education, employment, energy and the environment.
"Just as the mastery and use of maritime and air domains helped define the course of world affairs and the histories of the 19th and 20th centuries, so too mastery of space will be a defining feature of the 21st century," it says.
Committee member James Armor, a retired Air Force major general, said concerns about the erosion of U.S. space capabilities were raised during meetings of the Space Partnership Council, which he hosted as director of the Pentagon's National Security Space Office. The council includes the heads of NASA, Air Force Space Command and the U.S. National Reconnaissance Office.
"They were starting to see the problems across the board, for example, the ability to do the systems engineering in large, complex systems acquisition," Armor said in a Feb. 19 interview. "They were all concerned about it.
"[The Committee on U.S. Space Leadership] quickly converged as a group to understand what was lacking was a vision and leadership from a White House level. When there were stovepipe issues from each domain that cut across other domains and agencies, they just weren't getting resolved at the White House level. The Bush administration issued what I thought was a pretty good [National Space Policy] in 2006, but there was no implementing strategy among all the departments and agencies. So a good policy is necessary, but you have to follow through with a decision-making mechanism."
The committee's memo makes six key recommendations:
Establish a White House focal point, such as a National Space Council, to set priorities, provide management oversight and coordinate decisions and actions across the departments and agencies. The council should include senior White House and cabinet-level engagement.
Consider creating a Presidential Space Advisory Board, similar to the president's Intelligence Advisory Board, to provide independent advice and outreach to the space sectors and public.
Revise national space policy to establish a strategic direction and clear priorities, and align space programs to achieve broader national objectives.
Devise a strategy to achieve these space policy goals by the end of 2009.
Assign priority to the nation's space program by linking space activities to the president's broader priorities.
New Video - Fragmentation: The Expanding Danger of Space Debris

Video - NASA's Constellation Journey Begins: Part 1, Part 2