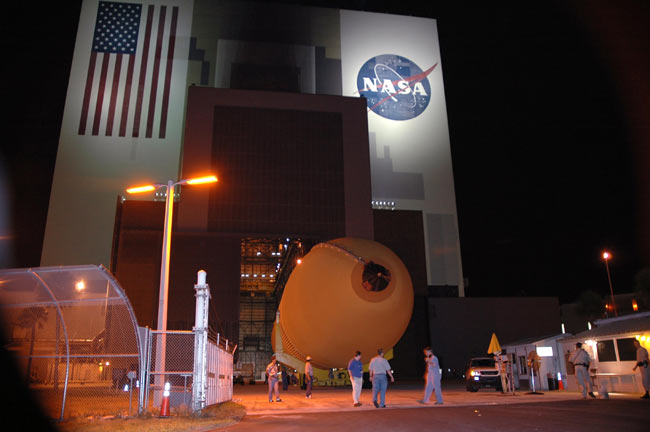 A shuttle external tank began a voyage today from Kennedy Space Center back to the manufacturing plant in Louisiana as part of the investigation into why Discovery's fuel tank lost foam during its trip into space.
The orange tank was loaded onto a covered barge for the water trip to the Michoud Assembly Facility in New Orleans.
Officials said it might be used as a test bed and might eventually be modified to be used as the tank for Discovery's mission tentatively set for March 2006.
The tank - called ET-119 - was originally set to fly into space on the third return-to-flight mission following the 2003 Columbia accident.
Five oversized pieces of insulating foam fell off Discovery's external fuel tank July 26, during the first shuttle launch to test safety reforms made in the wake of the Columbia disaster. NASA needs several months to study and then fix the fuel tanks it has on hand.
Published under license from FLORIDA TODAY. Copyright ? 2005 FLORIDA TODAY. No portion of this material may be reproduced in any way without the written consent of FLORIDA TODAY.
Return to Flight Special Report