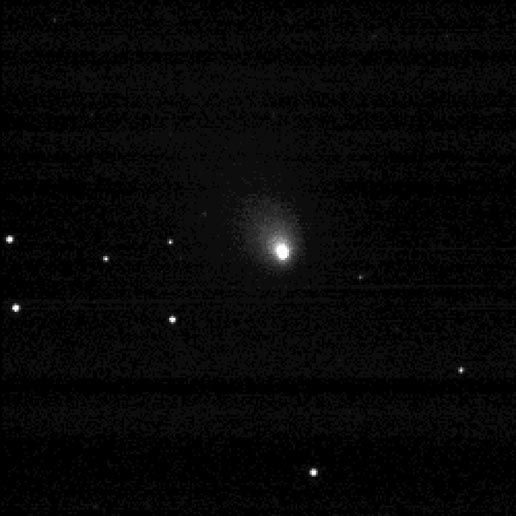 CAPE CANAVERAL - Deep Impact is on track to smash its impactor into a comet July 4, but its high-resolution camera's focus is still imperfect.
"The state of the spacecraft is excellent," project manager Rick Grammier said of the $330 million NASA mission. "All systems are nominal."
Deep Impact has two more maneuvers planned to make sure it's on target. The spacecraft will release its smart impactor a day before the collision, set for 1:52 a.m. EDT on July 4, a time that could change slightly as the encounter approaches.
The only disappointment so far is the High Resolution Instrument, the telescopic camera that was to provide detailed pictures of Comet Tempel 1 and the impact.
It will still take pictures, but their clarity will be reduced by a factor of four, close to the quality of those provided by the Medium Resolution Instrument on the flyby spacecraft, Grammier said. There's also a targeting camera on the impactor.
Still, they'll be the best images taken of a comet, he said, and the team has high hopes that computer processing of the pictures will help. "We're pretty confident . . . that we can get essentially back to what they originally expected," he said.
The blurriness is still under investigation, but a possible cause may lie in optics used to test the camera's focus before flight.
"I've got the team concentrating on the end game right now," Grammier said.
Deep Impact's images of the collision and the resulting debris are expected to unveil the ancient guts of the comet, which is thought to have come from the primordial, icy bodies of the Kuiper Belt, on the edge of the solar system.
"They're very confident," Grammier said of his team. "We're all getting very excited, because we know it's coming down to the impact time, so it's a lot of years of previous work that everybody's looking forward to seeing the fruits of."
The spacecraft, managed by NASA's Jet Propulsion Laboratory in California, launched Jan. 12 from Cape Canaveral.
Published under license from FLORIDA TODAY. Copyright ? 2005 FLORIDA TODAY. No portion of this material may be reproduced in any way without the written consent of FLORIDA TODAY.
Deep Impact: Special Report